A report in the Los Angeles Times suggests a comprehensive auto safety bill may not get a vote in the US Senate. The bill, prompted by the Toyota sudden acceleration recalls, would be the most comprehensive overhaul of motor vehicle safety rules in at least a decade.
Key provisions of the Motor Vehicle Safety Act include:
Safety and brake overrides when a vehicle's engine or throttle surges out of control
Installation of event data recorders (EDRs or "black boxes") to record information about a collision
New standards for vehicle electronics to standardize the means of bringing a vehicle under control in an emergency
Elimination of the cap on penalties assessed against car makers who fail to promptly report a recall
NHTSA would receive additional funding and authority to order an immediate recall if it finds an "imminent hazard of death or serious injury"
Whistle blower protections and promotes reporting of vehicle defects
Fines up to $250 million to auto executives who knowingly provide false information to federal regulators
Funding for the new safety measures through a $9 per vehicle fee
According to safety advocate Ralph Nader, the legislation "is hanging on by a thread. It is a once-in-20-year opportunity. A bill like this is not going to come by again."
According to the Los Angele Times report, the main obstacle is Sen. Tom Coburn of Oklahoma. Coburn has indicated that he will put a hold on the Senate bill if Democrats attempt to bring it to a vote, which has left the bill adrift.
Why would anyone be against safer vehicles. According to the report, even auto makers are not vigorously fighting this bill. In fact, the Alliance of Automobile Manufacturers has praised the bill, particularly after certain original deadlines were softened to make them easier for manufacturers to meet.
Is $9.00 per vehicle really too much to pay for better protection and safety in vehicles? The fee amounts to 0.03% (0.0003) on a $30,000 new car. In a world where dealer-offered "rust protection" or "upholstery protection" costs hundreds of dollars, the $9.00 fee seems like a small price to pay for critical safety improvements.
[More on the Auto Safety Bill]
(c) Copyright 2010 Brett A. Emison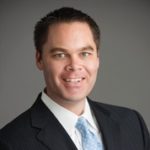 Brett Emison is currently a partner at Langdon & Emison, a firm dedicated to helping injured victims across the country from their primary office near Kansas City. Mainly focusing on catastrophic injury and death cases as well as complex mass tort and dangerous drug cases, Mr. Emison often deals with automotive defects, automobile crashes, railroad crossing accidents (train accidents), trucking accidents, dangerous and defective drugs, defective medical devices.