Birth mortality rates have long been a staple  indicator of public health for countries around the world, which is why it is so alarming that childbirth-related deaths are rising in the United States. In fact, the U.S. is the most dangerous country in the developed world to give birth. Huge racial disparities have been observed within this mortality rate, with research indicating that black mothers and infants are much more likely to die during childbirth than other populations.
Black infants in America are over twice as likely to die within the first year of birth than their white counterparts; black women are three to four times more likely to die giving birth than white women. In New York City, this disparity is well above average: black mothers are 12 times more likely to die than white women.
Because of this disturbing black-and-white divide, differences in mortality rates have been the focal point of a number of studies, many of which indicate that systemic and societal racism may be the cause of this health disparity. This encompasses issues including the increased level of stress that comes with being part of a marginalized group, dismissal by doctors of legitimate pregnancy concerns, differing access to safe drinking water and food, and the safety level of neighborhoods.
One 23-year-old woman, Simone Landrum, experienced serious medical symptoms during pregnancy, including swollen hands, feet, and face, headaches, achiness, and fatigue. She also displayed an elevated blood-pressure reading, which in combination with her other symptoms indicated the possibility of a condition that causes dangerously high blood pressure in pregnant women. Even so, she was dismissed by her doctor and told to "calm down" after expressing her concerns. Days later, blood suddenly began pouring out of her, and after being rushed to the hospital she was told that the baby was dead inside of her and that she had almost bled out.
This is just one example of the countless black women who have received inadequate medical care during pregnancy. One pregnant Florida woman was told that her breathing problems were caused by obesity when in reality, her lungs were filling with fluid and she was experiencing heart failure. A third pregnant woman with no history of health issues was forced to wait an extended period of time for medical care after complaining about stomach pains while in a Mississippi jail. By the time a nurse arrived for a wellness check, she was found unresponsive in her cell and pronounced dead shortly later.
A person's race should not dictate the legitimacy of their medical concerns, nor should it bar them from receiving adequate medical care. With that being said, healthcare professionals that fail to keep pregnant women safe for any reason should be held personally accountable for their gross negligence.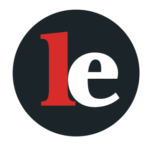 The Legal Examiner and our Affiliate Network strive to be the place you look to for news, context, and more, wherever your life intersects with the law.