The COVID-19 crisis is unprecedented. With mandated stay-at-home orders throughout the country, millions of lives have been disrupted as businesses were forced to halt their operations to protect the health and safety of consumers and employees alike. With nonessential businesses' doors closed for months as the nation quarantined, owners faced incredible losses — and still continue to do so. As if the pandemic was not stressful enough, many owners are now worried about the future of their businesses and their families, as despite paying premiums, some insurers have claimed that they would not recover COVID-19 related losses. For many business owners, their once-certain future is now jeopardized as businesses of all shapes and sizes fight to stay afloat in an uncertain and unpredictable climate. 
Basic Legal Principles Governing Interpretation of Insurance Contracts
While it may be tough to remain optimistic, business owners in fact have the ability to push back against their insurers and potentially recover their losses. The first way to determine if COVID-19 related losses can be recovered is by interpreting the insurance contract. When interpreting insurance policies, coverage should be interpreted broadly, while exclusions should be interpreted more precisely. Under "all-risk" policies, insurance is provided in most cases as insurers are required to act in good faith toward its insureds who have little to no bargaining ability in the contract. The exceptions to "all-risk" insurance policies can be found under the exclusions section and must be made explicit on behalf of the insurer to ensure the policyholders understand what specifically is not covered. Anything that is ambiguous must be interpreted in a manner most favorable to the insured, since they have no bargaining power in the creation of the contract.
Business Interruption and Income Loss Insurance
Business owners seeking the recovery of COVID-19 related losses should examine their business interruption policies, which are provided by most insurers. Business interruption insurance usually covers two categories of losses: damage which arises from a physical loss to the insured's property and/or damage which arises from the actions of a civil authority barring "access" to the property. When examining business losses in the wake of COVID-19, businesses deemed "nonessential" were forced to close their doors at the discretion of local governments and authorities. Therefore, most business owners facing losses would fall under the latter category of damage that arises from the actions of a civil authority barring "access" to the property, and may be entitled to compensation.
In addition, in many commercial policies, business income coverage is awarded in cases where income is lost due to loss or damage or direct physical loss or damage to the property. This opens up the argument for insurers to claim that COVID-19 does not involve any loss or damage on the premises, meaning they could deny business income loss coverage. Many insurers will draw a distinction between losses due to natural disasters, like hurricanes, and the pandemic, claiming that coverage should not be afforded when no physical damage is present.
However, the Pennsylvania Supreme Court recently declared the pandemic a natural disaster, therefore making the damage caused by COVID-19 equivalent to the physical damage that is covered by business income loss insurance. When determining whether Governor Wolf's order shutting down nonessential businesses was constitutional, the Pennsylvania Supreme Court declared that the pandemic was a natural disaster allowing for emergency executive powers to be instituted. With this ruling, the damage caused by the COVID-19 pandemic is indistinguishable from any damage caused by natural disasters, and business owners may be entitled to receive coverage.
Bolstering this point, the Third Circuit has interpreted damage to include property being made useless or uninhabitable. Similar cases have identified "damage" to involve odors, ammonia, etc., furthering the case for income loss coverage without physical damage being present. Solidifying this interpretation of damage, the CDC and OSHA have released guidelines for businesses to follow to eliminate the risk of damage caused by the virus outbreak. The CDC has published a nine-page "Guidance for Cleaning and Disinfecting" for public spaces, businesses, workplaces, schools, and homes to follow to minimize the spread of COVID-19. Similarly, OSHA has prepared a 35-page document for "Guidance on Preparing Workplaces for COVID-19," furthering the necessity of these protocols to navigate the damage caused by the pandemic.
Holding Insurers Accountable
In such an unprecedented crisis, insureds have a right to rely on their insurance coverage. Hundreds of business interruption lawsuits have already been filed against insurers who would rather fight than pay these claims. With the ongoing uncertainty of the situation, many more suits are to follow. As lawyers, we must fight to secure the futures of our friends, neighbors, and families who are struggling during this time by taking insurance companies to task and responding to the plight of the business community.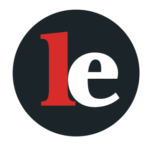 The Legal Examiner and our Affiliate Network strive to be the place you look to for news, context, and more, wherever your life intersects with the law.