The Detroit News reported yesterday that major automakers and The Chamber are opposing a bill strengthening fines for delaying recalls.
Tomorrow, the Senate Commerce Committee will consider a bill to toughen automotive safety laws by increasing the maximum fine for car and truck manufacturers who delay recalls to $250 million. The current maximum is just over $17 million and is adjusted annually for inflation.
Safety advocates have been asking for this legislation for than a year, following Toyota's recall delays over its sudden acceleration problem.
Toyota was fined the maximum $32.4 Million for delaying two sudden acceleration recalls. However, that fine was well worth it for Toyota, which bragged in internal company documents about saving $100 Million by delaying a sudden acceleration recall.
Auto industry groups call the proposed fines "out of proportion", "unfair" and "punitive". But how else can safety regulators get the attention of massive companies making billions per year. Toyota proved it would much rather save $100 million and pay $32 million. Toyota made an extra $70 million by delaying the recall and putting lives in danger. The new fines much be sufficiently expensive so as to get the attention of the car makers.
In addition to the revised recall fines, the committee may also consider a proposal to prohibit rental car companies from renting recalled vehicles to unsuspecting customers.
The Motor Vehicle Safety Act would prohibit installation of television screens within eyesight of drivers and would require extra reminders for rear seat passengers to use seat belts. The bill would also require auto makers to incorporate "brake override" devices to prevent sudden unintended acceleration incidents.
[More on Toyota and Sudden Acceleration]
Read More:
(c) Copyright 2011 Brett A. Emison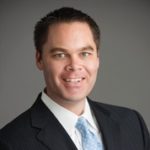 Brett Emison is currently a partner at Langdon & Emison, a firm dedicated to helping injured victims across the country from their primary office near Kansas City. Mainly focusing on catastrophic injury and death cases as well as complex mass tort and dangerous drug cases, Mr. Emison often deals with automotive defects, automobile crashes, railroad crossing accidents (train accidents), trucking accidents, dangerous and defective drugs, defective medical devices.