Last week the suspected link between Chinese drywall and potential harmful effects on humans became stronger. On Monday the federal government released three preliminary reports that strengthen the case that Chinese drywall may be toxic to humans.
One report focused on the analysis of air samples taken from 41 homes known to contain Chinese-made drywall. These samples were compared to 10 homes that are not suspected to contain tainted drywall. In samples from affected homes researchers found consistent detections of hydrogen sulfide and formaldehyde. While the concentrations detected are below irritant levels, the CPSC says that it is possible that the synergistic effects of these and other compounds found in air samples could cause irritant effects.
Two additional studies examined corrosion found on metal components taken from homes containing Chinese drywall. These studies found a "strong association" between corrosion found on metals and high concentrations of hydrogen sulfide found in homes.
While the study was not intended to examine health effects, "we can say that the levels of pollutants we found, particularly the hydrogen sulfide and formaldehyde, could possibly contribute to some health problems that have been reported to the CPSC," said Jack McCarthy, president of Environmental Health & Engineering Inc., who carried out the work.
Although the study increases suspicion that tainted drywall is responsible for some health effects reported by individuals living in affected homes, no causal relationship has been proven at this point.
It is suspected that some homeowners have yet to report problems due to fear that their insurers will drop their coverage; however, the CPSC is reminding consumers that reports can be made confidentially and are encouraging consumers to report problems.
Investigations of the tainted Chinese drywall will continue in the coming months.
If you suspect that your home may contain defective Chinese drywall we can help. You may be entitled to compensation to cover replacing the defective product in addition to compensation for possible health effects that may have been caused by Chinese drywall.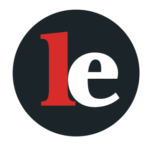 The Legal Examiner and our Affiliate Network strive to be the place you look to for news, context, and more, wherever your life intersects with the law.