Editor's Note: This is a nine part series telling the story of Chris McIntyre's experience during the 2010 BP Deepwater Horizon blowout, explosion and subsequent environmental disaster. Unfortunately for Chris, there will likely be no fairy tale ending. Students of this unprecedented catastrophe are encouraged to read all nine parts and draw their own conclusions about the allegations. However, those wishing to see how and why the Court ultimately ruled in favor of BP may wish to go directly to Part IX.
---
The smoking gun?
As discussed in Part III of The Man Who Saved BP, the design for the device that Chris McIntyre provided to BP on May 14, 2010 to cap the Macondo Well described an unusually long riser – or shaft. In fact, McIntyre's riser was strangely long. This was due to McIntyre's use of fracking packers in his design, essentially large balloons that when inflated could hold a smaller diameter pipe against and inside a larger one. In order to have sufficient holding force, the fracking packers needed large surface area contact – hence a long riser was required.
BP, rather than utilizing fracking packers in its connection, welded the smaller diameter pipe into the interior of the larger diameter riser. As such, BP's design did not require the six-plus feet of riser that McIntyre's did.
BP's welding technique allowed the company to dramatically shorten the riser. But they failed to do so. This is surprising as several witnesses testified during the Clean Water Act trial that the company was very concerned about the structural integrity of the capping device. BP was particularly worried about the large contraption being top heavy, which could cause the entire stack to collapse to one side.
How does an engineer address a top heavy design? Most would attempt to lower the device's center of gravity. This could have been easily achieved by shortening the riser. Yet this was never done. Why?
A plausible explanation is that BP may have been working off of McIntyre's design drawings from day one. If BP had started with its own empty canvas, company engineers would have employed the shortest pipe that allowed for an adequate weld. Otherwise, why would one make it any longer than necessary?
Hide the ball (valve)
During the spill response, BP brought together teams of experts from within the company itself; as well as industry players including Transocean (rig owner), Wild Well Control, and Boots & Coots (well control specialists); competing oil majors like Exxon; as well as government officials and members of academia. These experts were called upon to provide ideas, brainstorm and otherwise troubleshoot methods in which to halt the flow of oil into the Gulf of Mexico.
One of the most effective techniques for vetting the various proposed solutions was called the "peer assist." During these review meetings dozens of experts would meet to critique one idea or the other. This typically resulted in an idea being modified based on peer assist feedback or simply scrapped. BP relied upon the peer assist technique to provide a second and third pair of eyes to evaluate the company's proposed solutions.
On Thursday, May 13, 2010, a peer assist was held to review the "BOP-on-BOP" proposal. Over twenty people attended this meeting to review what was, to-date, the leading contender for deployment. The meeting lasted several hours during which various "what-ifs" were contemplated and solutions proposed. By all indications the peer assist was a success and engineers left the meeting with marching orders on how to improve upon their initial BOP-on-BOP execution.
But something happened later that Thursday night and into Friday morning. In Alaska, Chris McIntyre, watching video feeds of the oil flowing from the well head and riser, sketched out an alternate solution – a ventable ball valve attached to the flex joint flange on top of the LMRP. Such a design and connection location (above the LMRP) had never before been contemplated. McIntyre emailed BP the design at 3:48 a.m. Alaska Standard Time (7:48 a.m. at the BP Crisis Center in Houston).
A second peer assist was held later that morning (May 14) in Houston, but this one was seemingly kept off the radar, as only seven people attended, not the usual 20+. During this closed-door session McIntyre's idea (or, as BP would tell it, its idea) was discussed and vetted by a select group of company insiders. Unlike the typical peer assist, no government officials or professors from prestigious universities were invited. This is odd considering the importance BP placed on the peer assist technique.
Cloak & Dagger
We contend that McIntyre's email of 3:48 a.m. on Friday, May 14, 2010 was the first time BP engineers saw the design that would later become the Transition Spool / capping stack combo. These same engineers may have realized that this unique and novel approach, if deployed successfully, would save BP many billions of dollars in Clean Water Act fines and civil lawsuits. In addition, any device that could be deployed to stop the blowout of a deepwater well would surely be required equipment on all offshore rigs in the future. Whoever controlled the rights to the design would be handsomely rewarded. For all of these reasons (as well as the possible embarrassment that an out of work truck driver in Alaska bested a team of BP engineers), we allege that Chris McIntyre's unique and novel design may have been misappropriated by BP.
As such, and in order to maintain the ruse, we believe the May 14 peer assist invites were distributed to a restricted list of strictly need-to-know employees. We allege that this peer assist may have been a sham designed to conceal the identity of the true inventor, Chris McIntyre, allowing BP to abscond with his intellectual property.
Get 'er done
While a movie could be written (maybe it will be) about the mystery of the origin of the ventable valve attached on top of the LMRP at the flex joint flange, one question continues to nag. If BP indeed had manufactured the Transition Spool by May 9, 2010 (and thus before McIntyre had proposed it) as the photograph above at left suggests, what took the company so long to get the job done? The Transition Spool was not deployed until July 12, 2010, yet it was ready for action on May 9, 2010? Perhaps someone got their dates wrong? Too much does not add up in this story.
The United States Court of Appeals for the Ninth Circuit should remand this case for discovery and if need be, trial.
Read Part V: Chris McIntyre, the man who saved BP (and the Gulf)? – What's in a name?
The case is Christopher McIntyre v. BP Exploration and Production, et al., Ninth Circuit Court of Appeals Docket #: 15-35234.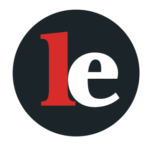 The Legal Examiner and our Affiliate Network strive to be the place you look to for news, context, and more, wherever your life intersects with the law.