Editor's Note: This is a nine part series telling the story of Chris McIntyre's experience during the 2010 BP Deepwater Horizon blowout, explosion and subsequent environmental disaster. Unfortunately for Chris, there will likely be no fairy tale ending. Students of this unprecedented catastrophe are encouraged to read all nine parts and draw their own conclusions about the allegations. However, those wishing to see how and why the Court ultimately ruled in favor of BP may wish to go directly to Part IX.
---
John Laing alleged that he was the man who gave BP the design for the device that was ultimately used to cap the flow of oil from BP's Deepwater Horizon. In his lawsuit, John Laing claims to have provided BP with a design for a containment device. He alleges he did so by handing over a drawing and video of his idea to Lieutenant Commander Kevin Carroll of the United States Coast Guard. The problem for Laing is that he claims to have met with Commander Carroll on June 25, 2010, with Commander Carroll then allegedly giving BP Laing's design materials on June 26, 2010.
If you have followed Parts I, II, III, IV, V, VI and VII of Chris McIntyre, the man who saved BP (and the Gulf)? you will immediately recognize that if these dates are correct, Laing was late to the party – very late. Chris McIntyre presented his design to BP on May 14, 2010. McIntyre beats Laing by weeks. And while there is little dispute that McIntyre's design is uncannily similar to the one BP ultimately used to cap the well, Laing's design is light years away from the one actually employed. So Laing would appear to be out of luck.
Yet docket number 80 in case 4:14-cv-02386-LHR in the United States District Court, Southern District of Texas, Houston Division, John Laing v. BP, PLC, et al, is a jointly filed submission notifying the Court that BP has agreed to settle the case of John Laing. Of course, the terms of the settlement are confidential. We do not know what, if anything, BP paid Laing to resolve the dispute. But if BP paid Laing a penny one would have to wonder why, as the company refuses to compensate Chris McIntyre, the man we allege is the much more likely hero. At the very least, McIntyre beat Laing's submission by weeks. BP maintains that it, and it alone, came up with the design that stopped the flow. But by settling with Laing, the company may be softening its position. Still, why settle with the guy who obviously got there last? If anyone deserves such consideration it is McIntyre.
We look forward to oral argument at the 9th Circuit on September 11.
Read Part IX: Chris McIntyre, the man who saved BP (and the Gulf)? – Part IX
The case is Christopher McIntyre v. BP Exploration and Production, et al., Ninth Circuit Court of Appeals Docket #: 15-35234.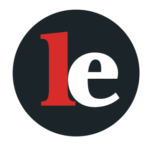 The Legal Examiner and our Affiliate Network strive to be the place you look to for news, context, and more, wherever your life intersects with the law.