Big rigs are big business in America.
For example, 82 percent of communities in this country depend solely on tractor trailers to deliver their goods, according to Consumer Guide Automotive. Also, truckers haul 84 percent of goods between U.S. and Mexico, and 73 percent of goods between the U.S. and Canada.
No wonder you see so many tractor trailers on the highways.
The trouble is that a lot of the time, they can't see you.
Big rigs have big blind spots – so big in fact, that multiple other vehicles can simply disappear from the view of the truck driver.
Let's take a look at the four blind spot areas and some ways to avoid them.
The back
The blind spot behind a trailer can go up to 300 feet back. In other words, 100 yards, or the length of a football field. It may help to visualize that as about 20 to 25 car lengths.
In an example of severely foolhardy behavior, some drivers even get close behind big rigs in order to "draft" like a race car, using the suction created behind the trailer to save on gas.
Tailgating a semi is a bad idea. Their metal bumpers don't absorb shock well and inflict severe damage on other vehicles in a collision. And there is the factor of your blind spot. Because the trailer is as wide as a lane of traffic, when you are behind one you can't see or prepare for any road conditions farther up the highway.
The right and the left sides
Don't ride alongside a big rig. The blind spot on the right side runs past the length of the trailer and extends three lanes. It's better to pass on the left because the blind spot there is shorter. The trucker's warning to remember is: "If you can't see my face in the mirror, then I can't see you."
A good idea when going around a semi? Pass quickly.
The front
Because of the height of the truck, drivers can't see up to 20 feet in front of their vehicles. A side note: This puts pedestrians at a huge risk. One suggestion to pedestrians is to make eye contact with the driver before crossing in front of their truck. If you cannot catch the trucker's eye, don't cross.
Other tips
Watch out in parking lots and intersections. Tractor trailers are "articulated;" they bend where the truck and trailer are connected. So if a truck is turning to the right, the driver's only view to the rear on that side will be his own trailer in his right-hand mirror. Almost up to the cab, is a blind zone. If you are trying pass there, you can get crunched.
Pay attention to a truck's turn signals. If the truck is signaling to turn, the driver may not see you and may turn in front of you. Do not rely just on your lights or horn to alert the driver of your presence. Slow down your vehicle to stay out of his way.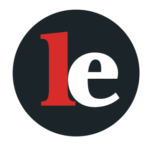 The Legal Examiner and our Affiliate Network strive to be the place you look to for news, context, and more, wherever your life intersects with the law.