Yesterday, a California jury convicted Michael Jackson's doctor, Conrad Murray, of involuntary manslaughter for Murray's role in Michael Jackson's death.
Under California law, involuntary manslaughter "is the unlawful killing of a human being without malice in the commission of an unlawful act, not amounting to a felony; or in the commission of a lawful act which might produce death, in an unlawful manner, or without due caution and circumspection." Cal. Penal Code s. 192(b).
The jury found that Murray breached his duty of care as a physician in ordering nearly 4 gallons of propofol in his treatment of Michael Jackson and administering the drug inside Jackson's rented home rather than in a hospital environment. Moreover, prosecutors alleged Murray administered the drug while making calls and sending text messages to a former girlfriend. When Murray discovered Jackson was in distressed, prosecutors allege Murray administered CPR on the bed, which also deviated from the standard of care for a physician, which requires administering CPR with a hard surface under the patient. Murray faces up to four years in prison.
The availability of manslaughter charges for conduct "without due caution and circumspection" make involuntary manslaughter similar to (though not the same as) a civil negligence claim. Yet in the civil context, a wrongdoer like Murray would be largely immunized through tort reform measures passed in California and elsewhere. You see, under California tort law, Dr. Murray's conduct is considered medical malpractice and any loss related to pain, suffering, inconvenience, physical impairment, disfigurement or other "non-pecuniary" injury is limited to just $250,000 under California's medical malpractice damages cap. Cal. Civil Code s. 3333.2.
Thus, under criminal law, such conduct is so egregious that the wrongdoer can receive up to 4 years in prison, but under California's tort reform damages caps, bad doctors are granted amnesty and immunity from the very same conduct.
And guess what kind of doctors does this tort reform policy attracts. Under Gov. Rick Perry, Texas enacted similar tort reform granting amenest to bad doctors and Perry claims that doctors starting flocking to Texas because of this immunity. One of those doctors was Dr. Konasiewicz, who had been sued 9 times for malpractice in Minnesota and publicly reprimanded by the Minnesota Board of Medical Practice. But Dr. Konasiewicz "flocked" to Texas and is lax rules for negligent doctors which allowed him to practice medicine on unsuspecting patients.
Tort reform protects bad doctors at the public's expense and creates a situation where a doctor could go to jail for malpractice under a manslaughter charge, but be given tort reform amnesty for the very same conduct and protected against making his victim whole.
Read More:
[More on your 7th Amendment Rights]
(c) Copyright 2011 Brett A. Emison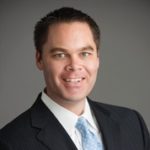 Brett Emison is currently a partner at Langdon & Emison, a firm dedicated to helping injured victims across the country from their primary office near Kansas City. Mainly focusing on catastrophic injury and death cases as well as complex mass tort and dangerous drug cases, Mr. Emison often deals with automotive defects, automobile crashes, railroad crossing accidents (train accidents), trucking accidents, dangerous and defective drugs, defective medical devices.