The FDA has issued a Class I recall of CooperVision Avaira Toric Soft Contact Lenses. This is the most serious type of medical device recall, which means there is a reasonable probability that use of the product will cause serious adverse health consequences. On November 15, 2011, CooperVision expanded the recall to include Avaira Sphere contact lenses as well as Avaira Toric Contact Lenses.
Contact lenses might seem like a safe and simple way to correct your vision, but a flaw in the CooperVision manufacturing process may have exposed you to serious risk including loss of vision.
The Avaira contact lenses were recalled because of a silicone oil residue left on the lenses during manufacturing. Not everyone experiences the same symptoms. So far, reported symptoms include hazy or blurry vision, discomfort, severe eye pain, eye injury requiring medical treatment, and loss of vision. If you are experiencing symptoms, you should immediately stop wearing the contact lenses and consult your eye care provider.
If you used Avaira contact lenses and experienced negative side effects, it is very important to keep all contact lenses, including packaging and boxes, in a safe place. Do not return your contacts to the retailer, eye care professional, or manufacturer, because your contact lenses are the best proof of the cause of your injuries.
You can check online to see if your contact lenses are affected by the recall. Even if your contact lenses are not yet listed as being affected by the recall, if you have experienced problems after using Avaira Toric Soft Contact Lenses or Avaira Sphere Contact Lenses you should contact your eye care provider, keep the contact lenses in a safe place, and consult an attorney right away.
The affected contact lenses were manufactured between November 1, 2010 and August 3, 2011. CooperVision originally announced a "voluntary recall on limited lots of Avaira Toric contact lenses." However, the number of affected lots has continued to increase since the original limited contact lens recall and has now expanded to include both Avaira Toric and Avaira Sphere contact lenses. Before the recent expansion of the recall, the FDA estimated that approximately 778,301 lenses were distributed that may be affected.
Despite the scope of the problem, CooperVision only issued a limited recall to U.S. distributors and some healthcare professionals on August 19, 2011, which was followed by notice to foreign distributors a week later. CooperVision posted a press release on its website and filed it with the SEC, but it did not distribute the press release widely or send notification to consumers at that time.
After the FDA learned of the limited voluntary recall, it requested that CooperVision issue a broader statement to ensure that users were aware of the recall and threatened to take independent action, "Absent prompt and adequate communication by CooperVision." according to an MSNBC news report.
CooperVision issued a press release in cooperation with the FDA on October 13, 2011. On November 15, 2011, CooperVision expanded the recall again to include 6.6 million Avaira Sphere contact lenses.
CooperVision has admitted that a manufacturing issue caused the unintended presence of residue on the lenses. After discovering the problem, CooperVision failed to provide adequate warning to consumers about the dangers of continuing to use Avaira contact lenses and failed to adequately notify consumers that they may have already been exposed to the residue.
Spangenberg Shibley & Liber is investigating potential lawsuits against CooperVision related to injuries suffered from using Avaira contact lenses. These cases are complex, and an experienced medical device attorney will be able to evaluate your case and develop the necessary legal and scientific proof. Cases filed against CooperVision may be consolidated into "multi-district litigation," but these claims will not be pursued as a class action because every case is unique. Since this is not a class action, your legal rights will not be protected unless you file a lawsuit within the time allowed by law.
Spangenberg Shibley & Liber is a civil litigation trial firm with experience representing victims of dangerous drugs and medical devices in state and federal court since the 1960s. The statute of limitations on your claim may already be running, so it is important to contact a contact lens recall lawyer promptly to protect your rights if you have a claim against CooperVision related to Avaira contact lenses.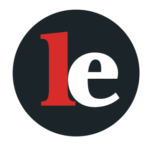 The Legal Examiner and our Affiliate Network strive to be the place you look to for news, context, and more, wherever your life intersects with the law.