Yesterday I wrote a blog entitled "Oklahoma Republican Party at War – Can Constitutional Conservatives Save our Right to a Jury?" In that blog I discussed constitutional conservatism as it relates to so called "tort reform" and/or as I call it "corporate immunity." The blog focused more on the battle within the Oklahoma Republican Party as it relates to the State Chamber versus grassroots constitutional activists.
Today I want to take the argument a step further and begin addressing specific "concepts" big business is trying to force upon average Oklahomans in the area of tort law. The first "concept" I would like to discuss is what is commonly referred to as damage caps. As you may or may not know, United States and Oklahoma law have long allowed a party to recover "damages" if she, he or it has been harmed as a result of the negligence of another. It's essentially the same thing as one business suing another over failure to perform a contract wherein that failure cost the suing business actual and/or anticipated money.
Now before we focus more thoroughly on the conservative argument against damage caps, I wanted to fill our readers in on Oklahoma's Constitution. Most of us already know that the United States Constitution's 7th Amendment provides for a jury trial. However, did you know that Oklahoma's founding fathers not only provided for a jury trial but also for a fair and equitable court system. Oklahoma's founders found the right of a fair and equitable court system so important that it addressed these RIGHTS in two different sections.
Oklahoma's Constitution Section II-6 is entitled "Courts of justice open – Remedies for wrongs – Sale, denial or delay" and states
The courts of justice of the State shall be open to every person, and speedy and certain remedy afforded for every wrong and for every injury to person, property, or reputation; and right and justice shall be administered without sale, denial, delay, or prejudice.
Oklahoma's Constitution Section II-19 is entitled "Trial by jury" and states
The right of trial by jury shall be and remain inviolate, except in civil cases wherein the amount in controversy does not exceed One Thousand Five Hundred Dollars ($1,500.00), or in criminal cases wherein punishment for the offense charged is by fine only, not exceeding One Thousand Five Hundred Dollars ($1,500.00). Provided, however, that the Legislature may provide for jury trial in cases involving lesser amounts. Juries for the trial of civil cases, involving more than Ten Thousand Dollars ($10,000.00), and felony criminal cases shall consist of twelve (12) persons. All other juries shall consist of six (6) persons. However, in all cases the parties may agree on a lesser number of jurors than provided herein.
Now as to damage caps. Most likely the establishment wing of the Oklahoma Republican Party will attempt to enforce damage caps on individuals, not businesses; this next session. I hope I am wrong but this is the exact vernacular coming from the leadership of the Oklahoma GOP. As I quoted in the last blog, many of the republicans that will be leading the fray to impose draconian tort reform laws on Oklahoma citizens were the same Republicans whom last year quotes are new laws as the best in the nation and stated that they provided an equitable playing field for all parties. Apparently a level playing field is no longer sufficient where insurance companies and big business are concerned.
From a conservative standpoint, damage caps on non-economic damages fly in the face of the sanctity of our Constitution and invade the province of the jury. Juries are often chosen from the list of those who vote. These juries can sentence a human being to death in a criminal case. However, some of our elected officials are telling you that the same people whose opinion on the evidence can end a life are not intelligent enough to award monetary damages in a civil case. Am I the only one that sees this as the ultimate form of hypocrisy?
The unfiltered fact regarding damage caps is that politicians believe they are better suited to determine the damages an individual sustains in a catastrophic semi accident, in a medical malpractice accident where the doctor was on drugs and/or in cases where pharmaceutical companies knowingly sell dangerous drugs while hiding the deadly side effects. As seen in our last election cycle, most Oklahomans are not fans of Nancy Pelosi and Harry Reid. Yet, by allowing your legislature to impose damage caps you are essentially giving authority for Nancy Pelosi, Harry Reid and/or John Boehner (you can substitute any Oklahoma politician for the aforementioned names) to decide the value of an Oklahoman's negligence lawsuit without seeing one iota of evidence regarding the case. Isn't this among the most dangerous invasions of individual freedoms we can experience?
When analyzed in terms of the elderly, stay at home mothers and children, damage caps are the epitome of government intrusion and intervention designed to limit and alienate 65% of the population. Now I know many of our readers are saying "what the heck is he talking about?" Let me give you a prime example, to have "economic damages" one must incur those damages in the form of medical bills and/or lost time at work among other objective economic losses. Take a thirty (30) year old stay at home mother for example who has the capacity to have medical bills but due to her position as a stay at home mother does not have "lost wages." Suppose she is injured by a semi driver who is on drugs and becomes a paraplegic. Being a paraplegic she cannot perform many of the same household duties she did before the accident simply due to her disability. Now each and every one of us knows the tremendous duties a stay at home mother has. From cleaning the house to taking care of the kids it is a 24 hour a day job. Now contrast the stay at home mother with a thirty (30) year old man who makes $70,000.00 per year working in the oil field. He suffers the same injuries. As part of his damages, we can objectively calculate that over his work lifetime, he will lose $70,000.00 per year. For purposes of this illustration we won't even include cost of living adjustments and pay raises. Assuming he would have worked till sixty (60) his claim will automatically be worth $2,100,000.00 dollars more than the stay at home simply because his job paid money.
An even further illustration is a doctor who works in the Sudan treating children. He or she makes $100,000.00. On the other end is a neurosurgeon who makes $1,000,000.00 a year. Both are in accidents and can't work for the remainder of their work lives which is 20 more years. With capped non-economic damages, are we as a public really willing to say that the neurosurgeon's claim is worth $18,000,000.00 more than the doctor who travels and works philanthropically in the Sudan?
As you can see damage caps can create a great disparity between claims where people have the exact same injury. How is this constitutionally conservative in light of our State Constitution's guarantee that justice will be open to everyone and no one will experience prejudice? Isn't the ultimate prejudice valuing someone's life more than another simply based on how much they earn?
Frankly, as a proud Republican and a proud lawyer I get tired of the establishment beating up my profession based upon non conservative ideas promulgated only to appease their biggest donors. They propose damage caps under the guise of a better economy and creating jobs. Nothing could be further from the truth. Even if true, how many jobs does it take for you to be willing to sacrifice your constitutional rights? As founding father James Madison once said
In suits at common law, trial by jury in civil cases is as essential to secure the liberty of the people as any one of the pre-existent rights of nature.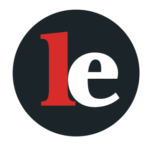 The Legal Examiner and our Affiliate Network strive to be the place you look to for news, context, and more, wherever your life intersects with the law.