There has been lots of news this year about recalls and defective products. In two of the most notable recalls — the Toyota sudden acceleration recalls and the series of 11 different Johnson & Johnson recalls (including the Motrin recall and DePuy hip recall) — the corporations at fault hid the problems for years and considered hiding the problem and delaying recalls a major "win".
Internal Toyota documents were discovered last February that highlighted "Wins for Toyota – Safety Group". One of Toyota's safety group "wins" was the delay of sudden acceleration recalls that saved the company more than $100 million dollars. Toyota knew about the sudden acceleration problem for years, but Toyota's "safety group" negotiated a more limited recall for sudden acceleration rather than the full recall that later came about in 2010.
Image Source: House Oversight and Government Reform Committee and CNN
Pharmaceutical and medical device giant, Johnson & Johnson, also claimed a corporate "win" for avoiding a formal recall of its over-the-counter pain medication, Motrin. According to a Wall Street Journal report, a J&J staffer called avoiding a formal recall a "major win."
On May 27, 2009, a McNeil [Johnson & Johnson subsidiary company] staffer emailed colleagues that the company had "negotiated an agreement" with the FDA that it didn't need to do a recall. "This was a major win for us as it limits the press that will be seen," the staffer wrote.
Contrary to the J&J email, an FDA spokesperson said the FDA did not know of Johnson & Johnson's efforts to avoid to hide the Motrin problem and the FDA later recommended a formal recall.
Johnson & Johnson had 11 product recalls in just 11 months in the last year, prompting its CEO Bill Weldon, to publicly apologize. Perhaps Johnson & Johnson's most notable recall this year is the recent DePuy hip recall of the ASR XL Acetabular Head System and ASR Hip Resurfacing System. Published reports suggest that Johnson & Johnson knew about the defective hips for years, but never informed the public. In some cases, Johnson & Johnson officials permitted defective ASR hips to be replaced with another defective ASR hip. The FDA has also warned Johnson & Johnson's DePuy division to stop marketing two other hip-replacement systems for unapproved uses.
Once news of Toyota and Johnson & Johnson defective products became public, the companies quickly changed their corporate tune — having their PR departments release statements promising everyone that customer safety comes first. Following release of Toyota's internal document, the company issued a press release saying "[Toyota's] first priority is the safety of our customers and to conclude otherwise on the basis of one internal presentation is wrong." Johnson & Johnson has made a similar statement that it "makes patient safety and health a top priority…."
What the companies really want is for the public to believe what their PR departments say, not what the companies do. Behind closed doors when they thought no one was watching, each of these companies turned their backs on their customers and put corporate profits ahead of safety.
When will these companies learn they cannot keep putting profits ahead of customer safety and corporate responsibility? When will the companies finally learn to do the right thing? Unfortunately, many of these companies appear only to see their bottom line.
[More posts from the "Did You Know" series]
(c) Copyright 2010 Brett A. Emison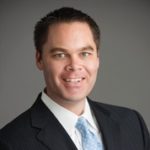 Brett Emison is currently a partner at Langdon & Emison, a firm dedicated to helping injured victims across the country from their primary office near Kansas City. Mainly focusing on catastrophic injury and death cases as well as complex mass tort and dangerous drug cases, Mr. Emison often deals with automotive defects, automobile crashes, railroad crossing accidents (train accidents), trucking accidents, dangerous and defective drugs, defective medical devices.