One of the great advantages to writing on this platform is the tremendous number of people I am able to interact with. One family sent me a link to a video tribute to their mom, who was killed in a Ford Explorer rollover crash. Nicole Miller was killed when her Ford Explorer suffered a flat tire and instead of being able to pull over, the Ford Explorer rolled over. Her sons made the video below in her honor and to help warn people about the Explorer rollover problem.
http://www.youtube.com/watch?v=PQk1-DJxQzc
You can follow the Miller Family and their cause on Twitter by searching #DontRollover or #1000MilesForMom.
There are still millions of Ford Explorers on the road with documented stability problems that lead to rollover crashes. The cars have shown to be particularly unreliable when equipped with defective tires. A simple Google News search this morning showed news concerning at least 4 Ford Explorer rollover crashes in just the last few days here, here, here, and here.
The Ford Explorer has been plagued by rollover and stability problems since its inception as the Ford Bronco II in March 1983. More than 25 years later, Ford is still battling the stability problems that plagued the vehicle at its inception and fighting losing battles in courts across the country.
PBS analyzed the long history of the Explorer stability and rollover problem on its Frontline series back in 2002. PBS found that Ford's Bronco II — the precursor to the Ford Explorer — suffered from stability and rollover problems from the day it was rolled out in 1983. According to the PBS report, even Ford engineers were "flipping these things over" in test drives.
To make the Bronco II less likely to roll over, Ford engineers proposed to widen the vehicle by two inches. But widening the vehicle would have delayed Job 1 — the first date of production. Management decided not to widen the vehicles.
Ford engineers knew there was a problem and knew how to fix it. Engineers told management they needed to widen the vehicle by 2 inches. However, the delay would have cost Ford money by delaying production, so management scrapped the plan and produced the Bronco II "as is", and knowing about its stability problems.
The Insurance Institute for Highway Safety rated the Bronco II the most deadly SUV on the road.
The Ford Explorer grew directly out of the Bronco II. The Explorer was made for a family, but kept the rugged characteristics — and the stability problems — of the Bronco II. In fact, an internal Ford memo from May 1987 said that the stability of the UN46 — the Ford Explorer Prototype — was worse than the Bronco II, but could be improved by widening and lowering the vehicle.
Alarmed, Ford immediately sent its engineers to the company's Arizona proving grounds to put the Explorer prototype through the Consumer Reports tests. When the Explorer was put through the same tests, it repeatedly tipped up off the ground. Ford engineers scrambled to find a fix.
Ford tried a number of small fixes, such as tire pressure and suspension changes, but they were not enough. Ultimately, the Explorer suffered the same problem as the Bronco II and needed two more inches in width to achieve a safe level of stability.
Ford executives admitted that one of the reasons Ford refused to widen the vehicle was because it would lose money if it waited for the fix. Instead, the company again sold vehicles to the public that it knew would roll over.
The Explorer's inherent stability problems came to light in the mid-1990s when Explorers began to rollover after Firestone tire failures. In 2001, Firestone ended its 100 year relationship with Ford Motor Company. In a letter to Ford, Firestone's chairman, John T. Lampe said:
Today, I am informing you that Bridgestone/Firestone Inc. is ending its tire supply relationship with Ford Motor Company.

***

Business relationships, like personal ones, are built upon trust and mutual respect. We have come to the conclusion that we can no longer supply tires to Ford since the basic foundation of our relationship has been seriously eroded. This is not a decision we make lightly after almost 100 years of history….

Our analysis suggests that there are significant safety issues with a substantial segment of Ford Explorers. We have made your staff aware of our concerns. They have steadfastly refused to acknowledge those issues.
In sworn testimony before Congress, Mr. Lampe said:
There is something wrong with the Ford Explorer. The testing and the accident data we have submitted prove it.
This isn't some plaintiff's lawyer saying this. This isn't some safety organization saying this. This isn't some consumer rights organization saying this. This is the head of Firestone acknowledging to Congress that its testing proves the Ford Explorer is defective.
Finally, in 2002, after 20 years of stability and rollover problems, Ford finally widened the Explorer. However, Ford resolutely denies that it widened the vehicle because of stability problems.
Late model Ford Explorers are still driving on our roads and highways. Each year, more innocent passengers are killed or paralyzed because of stability and rollover problems knew about more than 25 years ago. Ford's conduct in knowingly putting dangerous and defective vehicles on the roadway is inexcusable.
Fortunately, juries across the country are taking their duty seriously and holding Ford accountable for its actions. In 2009, Ford lost at least four vehicle defect cases with verdicts of $10 million or more.
In 2010, a California jury awarded more than $23 million to Cynthia Castillo after she was paralyzed when her Ford Explorer became unstable, ran off the road and crashed.
Ford's conduct in knowingly putting dangerous and defective vehicles on the roadway is inexcusable.
[More information about the Ford Explorer]
[More information about Rollover Accidents]
Read More:
(c) Copyright 2012 Brett A. Emison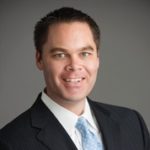 Brett Emison is currently a partner at Langdon & Emison, a firm dedicated to helping injured victims across the country from their primary office near Kansas City. Mainly focusing on catastrophic injury and death cases as well as complex mass tort and dangerous drug cases, Mr. Emison often deals with automotive defects, automobile crashes, railroad crossing accidents (train accidents), trucking accidents, dangerous and defective drugs, defective medical devices.