I hope everyone had a merry Christmas! After church is attended, gifts opened, new toys played with, and Christmas dinner eaten… many may unintentionally neglect their principle symbol of the holiday season… the Christmas tree.
Christmas trees (and other holiday trappings, such as candles, open flames, wrapping paper and discarded boxes) can pose serious fire hazards after the holidays. According to the StarTribune, there are nearly 200 fires in Minnesota that occur between Christmas and New Year's Day.
The Madison, Wisconsin fire department has said that Christmas tree fires are often serious, with many resulting in fatalities. About 1/3 of Christmas tree fires occur in January, after the tree has dried out and become more flammable.
The National Fire Protection Agency (NFPA) offers these after-Christmas fire safety tips:
Be sure to add water daily to the tree stand
Remove your Christmas tree after Christmas or when it becomes dry
Bring outdoor electrical lights inside after the holidays to make them last longer
You should also ensure that your smoke detectors are installed, have fresh batteries and are in proper working order. Smoke detectors and fire alarms are critical safety devices for your home.
(c) Copyright 2010 Brett A. Emison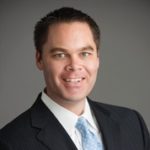 Brett Emison is currently a partner at Langdon & Emison, a firm dedicated to helping injured victims across the country from their primary office near Kansas City. Mainly focusing on catastrophic injury and death cases as well as complex mass tort and dangerous drug cases, Mr. Emison often deals with automotive defects, automobile crashes, railroad crossing accidents (train accidents), trucking accidents, dangerous and defective drugs, defective medical devices.