According to the Tulsaworld.com, driver fatigue was the probable cause of the deadly 2009 Interstate 44 pileup claimed 10 lives. The crash is one of the deadliest road crashes in Oklahoma history according to the National Transportation Safety Board ("NTSB").
The board blamed truck driver Donald Leroy Creed's fatigue on a combination of acute sleep loss, his shift work schedule and mild sleep apnea.
Our readers may recall that we blogged extensively about this tragic trucking accident last year. In this trucking accident, truck driver Donald Leroy Creed was driving a tractor-trailer rig that crashed into several other vehicles that had slowed down because of an earlier, minor accident. The accident happened on I-44 near Miami Oklahoma.
As a result of this horrific collision, the NTSB has approved several recommendations to combat fatigued driving. Per the Tulsaworld.com those recommendations include
[r]equiring all motor carriers to adopt a fatigue management program, all heavy commercial vehicles to be equipped with video event recorders and the use of data recorders on large trucks.
While we agree with these recommendations, it should not go unnoticed that attorneys have long advocated for stricter regulations governing driver fatigue. For example, this April we blogged about Practical Tips to Avoid Fatigued Driving By Truckers and Other Motorists. In this blog we stated in conclusion that
fatigued driving is a serious safety risk effecting both truck drivers and the common motorists. Head-on collisions, left of center collisions and rear-end collision are often the result of a driver suffering from the above mentioned effects of fatigue.

Common sense should be the prevailing factor when a driver gets behind the wheel. Don't put yours or someone else's life at risk for more miles. It's simply not worth it.
Today's NTSB's finding only reinforces the above comment.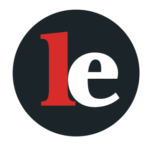 The Legal Examiner and our Affiliate Network strive to be the place you look to for news, context, and more, wherever your life intersects with the law.