There are still few details of what caused the deadly crane accident in Kansas City, Missouri. The Kansas City Star identified the worker killed as Ryan Goodman, of Lee's Summit. The injured steel worker was identified as Shane Wagener of Grain Valley.
According to the Kansas City Star:
The workers were about 50 feet up in the air on a cherry picker-type lift when the vehicle tipped over about 1:45 p.m., throwing the men onto 16th Street just east of Broadway.

***

It wasn't immediately clear what caused the lift to tip over.

***

The long boom of the orange and yellow lift lay crumpled across a truck piled with steel beams. The vehicle's base was on end just north of the structure, with two of four wheels in the air.

Two hardhats and what appeared to be blood could be seen on the pavement beneath the basket, which came to rest a few feet above 16th Street.
The Boston Globe had some additional details in its report:
The two men were in the bucket of the 100-foot-tall JLG Lift when it fell away from the Kauffman Center for the Performing Arts and landed across a platform of steel beams at about 1:40 p.m., officials said.

***

The men were installing steel panels on the building for Detroit-based subcontractor Midwest Steel, said Kyle McQuiston, spokesman for Kansas City-based general contractor JE Dunn Construction Group.
Immediately follow this tragic accident, I asked, why do these crane accidents keep happening? There have been far too many of these cranes tipping over or collapsing and far too many workers dying. The Boston Globe agreed:
Crane accidents kill up to 82 construction workers each year in the United States, according to the U.S. Occupational Health and Safety Administration. A crane at the construction site of a new federal courthouse in Cedar Rapids, Iowa, also collapsed Tuesday, but police say no one was hurt.

A construction worker died last month after falling from a lift that toppled over and struck a downtown Philadelphia apartment building.

And two New York City crane collapses in 2 1/2 months during the spring of 2008 left nine people dead. Investigators have blamed faulty rigging of an 11,000-pound crane part in the first of those accidents, which killed seven people on March 15, 2008.
Crane manufactures need to do more to protect the workers that use their equipment. Many crane makers fail to incorporate simple and inexpensive safety features that would prevent a tragedy like the one that occurred at the Kauffman Center construction site. The manufacturers need to be held accountable so that they will stop putting profit over safety and so that other families will not have to suffer the terrible tragedy experienced by the Goodman and Wagener families yesterday.
You can learn more about dangerous and defect products — including cranes and lifts — at our safety blog or at our web site.
Learn more and become a fan of Langdon & Emison on Facebook.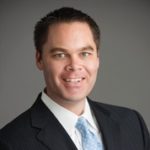 Brett Emison is currently a partner at Langdon & Emison, a firm dedicated to helping injured victims across the country from their primary office near Kansas City. Mainly focusing on catastrophic injury and death cases as well as complex mass tort and dangerous drug cases, Mr. Emison often deals with automotive defects, automobile crashes, railroad crossing accidents (train accidents), trucking accidents, dangerous and defective drugs, defective medical devices.