For years now, local and tribal governments across the United States have been financially burdened by an epidemic of opioid abuse, addiction, and overdoses that has plagued their communities. The economic cost the opioid epidemic places on communities today is estimated to be $78.4 billion. This accounts for lost productivity, increased healthcare costs, as well as the increased burden on the criminal justice system; and the problem is only getting worse.
HOW DID WE GET HERE?
Across the U.S., the National Institute on Drug Abuse estimates that every 25 minutes a baby is born suffering from opioid withdrawal, or what is referred to as neonatal abstinence syndrome. This represents a five-fold increase in the syndrome since 2000.
The National Institutes of Health identified drug companies' "aggressive marketing" as a major contributor to the nation's opioid-abuse problem. Their deceptive and fraudulent marketing campaigns misrepresented the safety and efficacy of long-term use. Despite a lack of scientific evidence that supports the use of opioids for long-term pain management, nearly 254 million prescriptions have been issued since 1999.
Oklahoma leads the nation in non-medical use of painkillers, with 5-10% of the population aged 12 and older abusing/misusing pharmaceuticals. Opioids are the most common class of drug causing accidental deaths statewide and were involved in 85% of fatal prescription-drug poisonings. Death rates from prescription opioid overdose are even more alarming throughout Native American communities and have increased almost four-fold since 2013.
As the rates of opioid overdose have increased nationwide, some local governments have sought to provide their first responders with Narcan (Naloxone), the potentially lifesaving drug administered to reverse the effects of an opioid overdose. In response to this need, pharmaceutical manufacturers and distributors have more than doubled the price of Naloxone since 2014.
WHY FILE AN OPIOID LAWSUIT?
Communities should not have to grapple with the costs associated with battling the opioid epidemic alone. Municipalities, counties, and tribal governments across the country are now pursuing legal damages related to social costs, substance treatment and prevention, programming and training, emergency healthcare and health insurance, criminal justice and victimization, as well as lost productivity. Lawsuits empower communities to hold drug companies responsible for their role in the addiction crisis and help begin the healing process.
PROVEN SUCCESS IN PHARMACEUTICAL LITIGATION
Fulmer Sill is among the most qualified law firms in the country to undertake opioid litigation on behalf of governmental entities and institutions. Firm members often serve in court-appointed leadership roles for nationally-consolidated cases, representing large groups of injured plaintiffs, hospitals and other healthcare providers. In the practice area of pharmaceutical litigation, Fulmer Sill attorneys have recovered significantly more client compensation than any other Oklahoma-based law firm throughout the state's history. The firm has been instrumental in obtaining multibillion-dollar recoveries for diabetes patients, global resolution of claims against opioid manufacturers, and successful outcomes in stimulant litigation for twenty consecutive years. Fulmer Sill attorneys also negotiated what is believed to be the first and only settlement between Native American tribes and a major pharmaceutical company.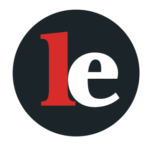 The Legal Examiner and our Affiliate Network strive to be the place you look to for news, context, and more, wherever your life intersects with the law.