I'm a dog person. I know cat people, but can't say I particularly understand them. Some "true" dog people might say I'm not really a dog person – I've only really had two dogs and I don't have one now. But I am a dog person at heart. And I understand a person's affection and love for their dog.
A Texas Supreme Court case has received much attention for raising a difficult question: What is the value of a pet's wrongful death? Should a pet's owner recover "grief" damages – phrased, in the case of a pet, as sentimental value – when a pet is wrongfully killed? And if a pet owner can recover this type of "grief" damages, why can't a parent recover for grief and bereavement for the loss of a child?
In many states – including my home state of Missouri – grief and bereavement damages are not permitted for the wrongful death of a loved one, but would be permitted for lost or damaged property… including, perhaps, a pet if you live in Texas. This creates a strange and perverse situation in which you could not recover sentimental loss or grief or bereavement damages for the death of your child, but could recover such damages for the destruction of your child's photograph during the same event.
As reports on the Texas case noted, "[T]hat would be a strange result, but that's the law."
Missouri law is similar to Texas, in that Missouri law permits damages for the sentimental value of property, but does not permit damages for grief and bereavement under any circumstances in wrongful death cases (while Texas does permit grief and bereavement damages in certain limited circumstances). So for items like family pictures, heirlooms, etc., Missouri law provides for the sentimental value of such proper in determining the damages to the property's owner. See Breece v. Jett, 556 S.W.2d 696, 709-10 (Mo. App. 1977). However, in wrongful death cases, "damages for grief and bereavement by reason of the death shall not be recoverable. R.S. Mo. § 537.090.
Doesn't that seem odd? As I said, I'm a dog person. But even more than that, I'm a people person. And I'm a family person. Shouldn't we value our loved ones at least as much as we value our property?
Certainly, anyone who loses a loved one suffers grief and bereavement damages. Why should these damages not be considered? And why should similar damages be provided for lost property, but not for lost people? If we truly value life, shouldn't we consider all of the damages when that life is cut short?
What do you think – how should juries determine a pet's value? And if a pet's life has sentimental value, shouldn't a child's life have similar value?
Read More:
© Copyright 2012 Brett A. Emison
Follow @BrettEmison on Twitter.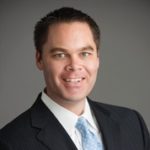 Brett Emison is currently a partner at Langdon & Emison, a firm dedicated to helping injured victims across the country from their primary office near Kansas City. Mainly focusing on catastrophic injury and death cases as well as complex mass tort and dangerous drug cases, Mr. Emison often deals with automotive defects, automobile crashes, railroad crossing accidents (train accidents), trucking accidents, dangerous and defective drugs, defective medical devices.