New research suggests it's even easier for hackers to access your vehicle's computer systems and cause havoc to your vehicle and its performance and safety systems.  Computer hackers are able to gain access to key safety features – such as braking systems – in a very short amount of time.
"We disengaged the brakes so if you were going slow and tried to press the brakes they wouldn't work.  We could turn the headlamps on and off, honk the horn.  We had control of many aspects of the automobile."

– Chris Valasek, director of security intelligence for IOActive via Franc24.com
Hackers say they need only a brief amount of physical contact with the car – say like that of a parking attendant.  They can reprogram the vehicle and then wirelessly gain control of critical functions.
Scary stuff.
Vehicle hacking was even a featured topic at the hacker conference, DefCon.
Modern vehicles continue to become more complex.  The Chevy Volt is estimated to have 10 million lines of computer code and its own internet IP address.  The complexity of the Volt's computer code is nearly unheard of.  For comparison, the Boeing 787 jet has around 8 million lines of code.  The F-35 Joint Strike Fighter has around 6 million lines of code.  The space shuttle's primary flight software contained only about 400,000 lines of code.
As cars get more technologically advances, the potential for hacking will increase substantially.  Already, all cars are equipped with multiple on board computers with very limited (if any) security integrity.  Practically every car maker offers a wireless service – such as GM's OnStar or Ford's SYNC.  Cars will only continue to become more sophisticated computers on wheels.
Image source: Skunks @ My Opera
Read More:
© Copyright 2013 Brett A. Emison
Follow @BrettEmison on Twitter.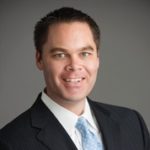 Brett Emison is currently a partner at Langdon & Emison, a firm dedicated to helping injured victims across the country from their primary office near Kansas City. Mainly focusing on catastrophic injury and death cases as well as complex mass tort and dangerous drug cases, Mr. Emison often deals with automotive defects, automobile crashes, railroad crossing accidents (train accidents), trucking accidents, dangerous and defective drugs, defective medical devices.