For anyone who doubts how unsafe riding a bicycle in traffic can be, Chattanooga resident Matt Stevens recently showed firsthand with video footage he's captured during a beautiful springtime ride with a GoPro camera strapped to his cycling helmet. Living only a few miles from downtown Chattanooga, Stevens tries to cycle to work several times a week—yet, he often has to deal with cars blocking bike lanes, pedestrians walking in front of his bicycle and driver's not yielding to cyclists at intersections.
To combat such obstacles, many cities in Tennessee and elsewhere are looking to provide more safe-cycling measures in coming years. This includes protected bike lanes and multi-use paths in residential areas. Many other areas across the U.S. are looking to implement similar measures, calling the urban planning philosophy a "complete streets" approach. Yet, many areas still have a long way to go before declaring their communities safe for cyclists. Case in point, 10 Michigan cities adopted "complete street" ordinances starting in 2010—yet, the state suffered one of its most tragic cycling accidents on record when the driver of a pickup truck in 2016 struck nine riders cycling in a group on rural roads near Cooper Township just north of Kalamazoo.
I previously wrote about one event this summer in Tennessee, where a cyclist was caught on camera being knocked down by a vehicle while riding the Natchez Trace Parkway—a designated bike route maintained by the National Park Service where two-wheel travelers are allowed to use the full lane of traffic when necessary. The SUV struck the rider from behind during a lane change without warning and never stopped. The video led police to an administrator for the University School of Nashville, who was arrested for felony reckless endangerment and leaving the scene of an accident.
"Ultimately you can't enforce everybody to behave the right way. Everybody has a responsibility to be safe in the urban environment," says Blythe Bailey of the Chattanooga Department of Transportation. The point being that positive results require a number of things to take place—all coming together in a synergistic fashion: lawmakers must create safety-focused legislation and enforcement agencies need to uphold the laws with both drivers and cyclists; and those who use the roads—drivers and cyclists alike—must always be observant, aware and mindful of others who are sharing the same space. By working together, we can keep things rolling toward the goal of safer surroundings, and therefore a much more enjoyable environment for everyone.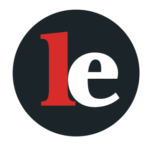 The Legal Examiner and our Affiliate Network strive to be the place you look to for news, context, and more, wherever your life intersects with the law.