Debra Cassens Weiss reported at the ABA Journal that an Illinois Court of Appeals refused to grant what's now commonly known as a "Google mistrial" over a blogging jurors posts during the trial.
The term "Google Mistrial" dates back to at least 2009 and has come to describe situations where jurors perform Internet research about the case and/or email, blog, tweet, and/or post about the case before the verdict is reached.
From a March 2009 New York Times report:
Last week, a juror in a big federal drug trial in Florida admitted tot he judge that he had been doing research on the case on the Internet…. But when the judge questioned the rest of the jury, he got an even bigger shock.

Eight other jurors had been doing the same thing.

***

It might be called a Google mistrial. The use of Blackberrys and iPhones by jurors gathering and sending out information about cases is wreaking havoc on trials around the country, upending deliberations and infuriating judges.
Courts across the country are now updating their pattern jury instructions expressly prohibiting such conduct. The U.S. Judicial Conference recently issued federal judges with new guidelines on instructions to juries, including warning that jurors cannot "communicate with anyone about the case on your cell phone, through e-mail, Blackberry, iPhone, text messaging, or on Twitter, through any blog or web site, through any Internet chat room, or by a of any other social networking websites, including Facebook, MySpace, LinkedIn and YouTube."
The Missouri Approved Jury Instructions were also recently revised in an attempt to prevent Google mistrials. Missouri jurors are now instructed, "you must not conduct your own research or investigation into any issues in this case…. You must not conduct any independent research or obtain any information of any type by … the use of the Internet…. You are not permitted to communicate, use a cell phone, record, photograph, video, e-mail, blog, tweet, test, or post anything about this trial or your thoughts or opinions about any issue in this case to any other person or to the Internet, "facebook", "myspace", "twitter", or any other personal or public web site during the course of this trial or at any time before the formal acceptance of your verdict by [the court] at the end of this case."
In the Illinois case, one of the jurors was a freelance writer from Chicago who wrote six blog entries at The Green Room. However, the Court of Appeals found the posts to be innocuous. In fact, according to the ABA Journal report, the Court of Appeals found the posts to show "that jurors were keeping an open mind and even chastised the juror who expressed a premature opinion on liability…. The blog entries on which the defendants rely do not indicate that premature deliberations resulted in a jury that was biased when it commenced its deliberations or that the jury's actual deliberations and verdict were affected by any discussions during trial. In fact, the entries indicate just the opposite."
As technology consistently becomes easier to access, the issue of "Google mistrials" will continue to grow. Perhaps the greatest takeaway from the Illinois case is that, despite the blogging that occurred during trial, the jury was focused on doing its job, doing it well, and finding justice for the parties.
Read More:
(c) Copyright 2011 Brett A. Emison
Follow @BrettEmison on Twitter (but probably not if you're reading this while serving at jury duty).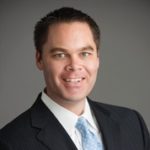 Brett Emison is currently a partner at Langdon & Emison, a firm dedicated to helping injured victims across the country from their primary office near Kansas City. Mainly focusing on catastrophic injury and death cases as well as complex mass tort and dangerous drug cases, Mr. Emison often deals with automotive defects, automobile crashes, railroad crossing accidents (train accidents), trucking accidents, dangerous and defective drugs, defective medical devices.