A month after plaintiffs got a victory in a consumer class action over Toyota's sudden acceleration problems, a federal judge has similarly rejected Toyota's attempt to dismiss the claims of those injured by Toyota's unintended acceleration defect.
While Toyota had claimed that the various injured plaintiffs had failed to offer specific allegations of an actual defect in the Toyota vehicles' electronic throttle control system, Judge James Selna ruled that had "no trouble" discerning facts that could support a design defect claim.
From Bloomberg's coverage:
Toyota demands a level of specificity that is not required at the pleadings stage," Selna wrote in his tentative order. "The defect is identified: plaintiffs' cars suddenly and unexpectedly accelerate and do not stop under proper application of the brake pedal."

Selna also said he wouldn't dismiss fraud allegations against Toyota related to sudden unintended acceleration, or SUA, citing claims by the plaintiffs. "Rather than disclosing the SUA defects tot he consumers, Toyota often blamed consumers for SUA-related problems," he wrote.
It turns out Toyota has known about its acceleration problems for a number of years, but Toyota denied the sudden acceleration problem for at least 5 years before recalling more than 10 million vehicles in 2009 and 2010. Toyota has engaged in a pattern of deception and dirty tricks. In fact, internal Toyota documents showed that Toyota bragged about duping government regulators and saving $100 million in avoiding an earlier sudden acceleration recall. In fact, Toyota had already recalled vehicles for this same defect in Europe while it continued to deny the problem in the United States. Even after Toyota's massive recall, the company and its hired guns at Exponent hid sudden acceleration evidence and altered documents submitted to federal regulators and to Congress. An independent panel of experts has refuted Toyota's claim that electronic problems cannot cause sudden unintended acceleration.
A cheap, simple fix would have solved Toyota's sudden acceleration regardless of the specific cause: A brake override system (or "smart pedal") would have prevented injuries and deaths and could have been installed for less than $1.00 per vehicle.
Read more:
[More on Toyota Sudden Acceleration]
(c) Copyright 2010 Brett A. Emison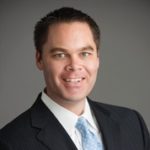 Brett Emison is currently a partner at Langdon & Emison, a firm dedicated to helping injured victims across the country from their primary office near Kansas City. Mainly focusing on catastrophic injury and death cases as well as complex mass tort and dangerous drug cases, Mr. Emison often deals with automotive defects, automobile crashes, railroad crossing accidents (train accidents), trucking accidents, dangerous and defective drugs, defective medical devices.