This year, Nevada officials have been working hard on efforts to reduce the number of DUI traffic fatalities on state roads. These stepped up efforts come after last year's reports of an uptick in fatal DUI crashes across the Las Vegas Valley Area.
One such effort is a continuation of the DUI Strike Team formed in late October 2018. Since then, the DUI Strike Team has succeeded in getting nearly 1,000 suspected DUI drivers off of Nevada's roads, averaging around 100 drivers a month. While DUI arrests have gone up 20 percent since the team was formed, only around 30 percent of them are ever actually prosecuted. A next step for the strike team is to work with cities and counties to prosecute guilty drivers.
On top of that, the Las Vegas Justice Court recently received a $50,000 grant from the U.S. Department of Transportation to continue its 2020 Driving Under the Influence (DUI) Treatment Court program. The program combines court supervision with treatment services for misdemeanor DUI offenders. Participants are held accountable through various forms of supervision, including alcohol/drug monitoring technology, random alcohol/drug testing, house arrest and sanctions for non-compliance. The goal of the program is to move impaired drivers into treatment programs to prevent repeat offenders. In 2018, the program retained 97% of its 77 participants and less than 2% of them reoffended, showing the effectiveness of the program.
Unfortunately, there have still been multiple deadly DUI crashes on Las Vegas Valley roads in recent weeks. On Sep. 26, Christina Gates was killed when a driver under the influence of drugs hit her car head-on. Gates' father-in-law released a statement after her death, saying that "as a community, we need to make this stop. We don't need to see this often. We don't need to see this week after week." Less than a week prior to Gates' death, another woman was killed and a man critically injured when a drunk driver ran a red light and crashed into their car as they turned left at an intersection. The drunk driver then barreled into a retaining wall, injuring three more.
Safety officials are hopeful that with the continuation of efforts such as the DUI Treatment Court program and DUI Strike Team, traffic fatalities caused by drivers under the influence of drugs or alcohol will dwindle and roads will become safer for everyone sharing them.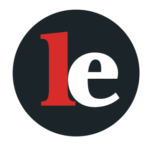 The Legal Examiner and our Affiliate Network strive to be the place you look to for news, context, and more, wherever your life intersects with the law.