On November 9, 2009, Maclaren USA, the American subsidiary of the British manufacturer of umbrella strollers and other children's products, "voluntarily" recalled about 1 million strollers because of fingertip lacerations and amputations. According to the Consumer Product Safety Commission, "The stroller's hinge mechanism poses a fingertip amputation and laceration hazard to the child when the consumer is unfolding [or] opening the stroller."
Two earlier articles focused on the supposed "voluntary" aspect of the recall and a manufacturer's responsibility to identify and eliminate design defects so that injuries like these don't happen. This article speaks to what a parent who owns a recalled stroller should do.
Parents and caretakers should be skeptical about the "voluntary" nature of this recall and the accuracy of the numbers cited – Maclaren says it received 15 reports of children placing their finger in the stroller's hinge mechanism, resulting in 12 reports of fingertip amputations in the United States.
Parents and caretakers should also be skeptical of Maclaren's free repair kit, which appears to consist of cloth hinge covers that snap onto the frame. Covers that easily snap in place can also be easily removed, yet the unsafe pinch points remain. From a design standpoint, a guard or cover that can be easily removed without disabling the product is inadequate. One must be concerned that the next family who inherits the stroller may be unaware of the covers' importance and may remove them for any number of reasons. Covers may be removed once they get dirty and may not be replaced. (Doesn't Maclaren realize that peanut butter and jelly and many other substances are inherent to this product's expected environment of use?)
If you have a recalled Maclaren stroller:
And, after careful consideration, you want to continue to use the stroller, then you should request the hinge covers from Maclaren and only use the stroller when the hinge covers are in place;
And you are not wedded to the stroller, then you do not have to settle for the hinge covers. You should write to Maclaren – emails are good; snail mail sent certified, return receipt requested, is better; both methods are best – and request a refund. If they insist on your returning the stroller first, go ahead and do that, but request that they pay the shipping costs. Maclaren can be contacted at www.maclaren.us/recall.
If you have a recalled Maclaren stroller, and you have seen your child place a finger in the hinge mechanism:
You should report this to Maclaren and either request the hinge covers or a refund (see above);
You should also report this to the Consumer Product Safety Commission. The CPSC Recall Hotline is 800-838-2772. The CPSC website is https://www.cpsc.gov/cgibin/incident.aspx.
If you have a recalled Maclaren stroller, and your child has suffered a lacerated or amputated finger or other injury from the hinge mechanism:
Do not use the stroller, with or without hinge covers;
Do not throw the stroller away, but store it in a safe, clean place;
You or an attorney should write to Maclaren and report the injury (see above);
You or an attorney should report the injury to the Consumer Product Safety Commission (see above);
You are entitled to reimbursement for your child's medical bills (past and future) and your son or daughter is entitled to compensation for pain and suffering and disfigurement, including corrective surgery if available and indicated.
No consumer who has been injured by an unsafe product need apologize for exercising his or her legal rights. Despite the protestations of manufacturers and the insurance industry, product liability claims in the United States have led to safer roads, workplaces, schools, and homes. To illustrate, double hand controls on industrial machines prevent an operator's hands from getting in the way of moving parts. Automobiles are now more crashworthy because of stronger structural components, padded dashboards, airbags, safety glass, seatbelts and crush zones. And children's toys don't have small parts that can be swallowed or lead paint that can be ingested. Product liability claims pressed by consumers and their attorneys have led to these improvements.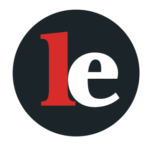 The Legal Examiner and our Affiliate Network strive to be the place you look to for news, context, and more, wherever your life intersects with the law.