On November 9, 2009, Maclaren USA, the American subsidiary of the British manufacturer of umbrella strollers and other children's products, "voluntarily" recalled about 1 million strollers because of reports of children suffering fingertip lacerations and amputations. According to the Consumer Product Safety Commission, "The stroller's hinge mechanism poses a fingertip amputation and laceration hazard to the child when the consumer is unfolding [or] opening the stroller."
This article will focus on the "voluntary" aspect of the recall. Future articles will focus on the manufacturer's responsibility to identify and eliminate design defects so that injuries like these don't happen, and what a parent who owns a recalled stroller should do.
Maclaren says it received 15 reports of children placing their finger in the stroller's hinge mechanism, resulting in 12 reports of fingertip amputations in the United States.
This recall is about as voluntary as Bernard Madoff's plea bargain, and Maclaren's press release about as sincere as Madoff's confession. The Consumer Product Safety Act requires a manufacturer to report consumer complaints to the CPSC where the manufacturer has notice that one of its products contains a defect that amounts to a substantial product hazard or poses an unreasonable risk of serious injury or death.
The CPSC can order a manufacturer to notify its customers and the public and to recall the product, and it can impose hefty fines if a manufacturer has withheld information, not acted quickly enough in reporting its knowledge to the CPSC, or otherwise placed the public at risk. Faced with an imminent government order, a manufacturer often decides that it's better to cooperate with the CPSC, "voluntarily" recall a product, and offer a repair kit to consumers, than wait for the CPSC to impose harsher action. By cooperating in a "voluntary" recall, a manufacturer can spin its explanation to avert a public relations disaster and can negotiate fines.
Many consumers expressed dismay that 12 children suffered partial finger amputations before Maclaren did anything to prevent more injuries. What hasn't yet been answered, however, is when Maclaren first learned of a child with a partial finger amputation, or first learned that a child was almost injured (making an actual injury all the more foreseeable), and how long it took the company to report the product defect to the CPSC. We also don't know how Maclaren obtains and maintains its information on injuries.
Maclaren's press release reaffirmed the company's "unwavering commitment to child safety." One would think a safety conscious manufacturer would want to provide equal protection to children in other countries, yet until consumer outrage sunk in, Maclaren initially was making the repair kits available only for U.S. consumers. The CPSC's authority does not extend overseas, so Maclaren's sense of voluntariness didn't initially extend to countries that lack the United States regulatory protections, even though the strollers sold elsewhere are identical to those sold here. Maclaren says that it has received fewer reports of such injuries in the UK. Could it be that British tikes are themselves more safety conscious? Or, perhaps their fingers are less valuable than those of American children.
From product liability cases we have handled, this writer knows that it is not unusual for manufacturers to set up elaborate mechanisms to avoid learning or disclosing information about product injuries. When injuries do come to the attention of product manufacturers, many record the information in language that emphasizes consumer error in operating the product, not design defects that should have been identified and eliminated by the manufacturer. Sometimes injuries are assigned innocuous injury classifications to mask what really happened.
In the case of one children's product made by another company, we found that the manufacturer instructed its customer service representatives who fielded consumer telephone calls not to ask if anyone was injured when a product failed. If a parent or caregiver reported an injury, the person was immediately transferred to another department that recorded basic information, but didn't ask questions to clarify the severity of injuries or how they happened. The consumer wasn't told that hundreds of other customers experienced the same problem. Reports were toned down to make the events seem innocuous and emphasis was placed on the parent or caregiver not properly operating the product, not on the inherent defect in the product's design. Then, reports were not passed on to the regulatory people who were responsible for reporting the injuries to the CPSC. Years went by before the company reported the injuries to the CPSC.
This writer has learned of one little girl who suffered a partial index finger amputation long before Maclaren announced the "voluntary" recall. The child's mother spoke to a customer service representative at Maclaren, but never received a response from the company. It's doubtful that her complaint was included in the fifteen reports acknowledged by Maclaren.
So, we are left asking, what did Maclaren know and when did the company know it?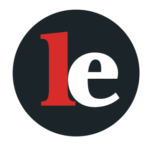 The Legal Examiner and our Affiliate Network strive to be the place you look to for news, context, and more, wherever your life intersects with the law.