One simple kindness at the right moment can change the direction of a life and shine a light of hope when all light seems to have gone out. Sometimes it has the power to save a life. This is a concept that permeates throughout the lawfirm of McIntyre Law. In the past, we have humbly given to multiple charities and our churches. Many of us have volunteered time and money to various local charities never asking for anything in return. However, in a year in which many Oklahomans are hurting from the continued high unemployment rates and families are going without necessities such as food and shelter, we decided that something needed to be done.
It started several weeks ago when Noble McIntyre, Senior Partner for the Oklahoma City firm McIntyre Law, and one of my best friends told me he was going to partner with Angel Food Ministries, to provide a Thanksgiving dinner for a few hundred less fortunate Oklahoma families. I thought that this was a wonderful idea and said I would give what I could.
The initial plan was to provide a few hundred boxes of pre-packaged meals through Angel Food Ministries. However, this plan for a few hundred boxes soon changed after we let our intentions be known to the Oklahoma Association for Justice. Although the public rarely sees it, trial lawyers are some of the most philanthropic and giving people in our communities. They often give humbly with little to no fanfare. Many firms have various charitable organizations they work with during this time of year by giving both financially and in time. However, even with other commitments for these lawyers and firms, we began to get an amazing number of attorneys offering to contribute to the cause. Soon we had financial commitments coming from all over the state that enabled us to purchase over 700 boxes to help needy families in Oklahoma City and Tulsa.
All of a sudden this was turning into a big event. Angel Food Ministries committed a refrigerated tractor-trailer to be at our office on November 17, 2010. We decided we would dispense the food boxes between 3:00 – 6:00 p.m. We also decided to make it an event where we would provide food and drinks to all those who came to get a box. We bought approximately 1000 hotdogs and an equivalent amount of buns. We also bought approximately 1000 drinks. Our staff, families, children, Oklahoma City Firemen from Local 157, Airmen from the United States Air Force and other attorneys volunteered to help with the project.
The next big question was whether people would actually come. We announced it on various radio stations and to various civic and church organizations. Still on the morning of November 17, 2010 we really did not know whether people would come. The weather was getting colder and rain clouds were coming in.
From about 12:00 p.m. to 1:00 p.m. I and others made deliveries of food packages to families we knew were in need and did not have transportation. When I came back to the office I saw people already gathering in line. Noble made the choice to move the line inside our conference area to get the people out of the cold and rain. About the same time we started cooking hotdogs. The crowd continued to grow larger and soon we had Airmen directing traffic and parking. Around 2:15 people started forming a line behind the semi. The line became longer and longer even as the cold and rain moved in. Some people were without coats and even infants were in strollers with little covering from the wind and rain.
At 3:00 the doors to the semi opened and with the assistance of Local 157 Firemen and Airmen we began dispensing the food to the families. Some of us went and brought boxes to those mothers and fathers carrying young children so that they would not have to wait in line in the bad weather. By 3:45 every box to Oklahoma City was gone. We began trying to give away hotdogs and other food items to families who kept coming but sadly we were unable to fill every need. I think the hardest thing the volunteers did all day was turn away needy families.
In the end, we gave away over 500 boxes in Oklahoma City alone. This would feed approximately 3000 people. Today, over 255 boxes are being delivered to Tulsa and we hope for a similar result there. We grilled over 600 hotdogs with each and everyone being consumed. The estimated drinks given away were over 800.
While these numbers sound impressive they are not meant to be that way. Think about it. We fed 3000 people yet had to turn away several needy families. The stories heard were heart wrenching. People cried, people laughed and people prayed. We received hugs and heartfelt thanks. However, at the end of the day the constant sentiment among the volunteers was "I wish we could do more."
Martin Luther King Jr. in his acceptance speech for the 1964 Nobel Peace Prize stated that "[d]eeply etched in the fiber of our religious tradition is the conviction that men are made in the image of God and that they are souls of infinite metaphysical value, the heirs of a legacy of dignity and worth. If we feel this as a profound moral fact, we cannot be content to see men hungry, to see men victimized with starvation and ill health when we have the means to help them."
I encourage each and everyone with economic means to put their financial resources and time into helping our neighbors and the less fortunate. Essentially, one box through Angel Food ministries was the equivalent to one McDonalds' trip for my family. At the end of the day my girls said they could do without McDonalds if it meant helping a needy family. I hope we all can follow their lead.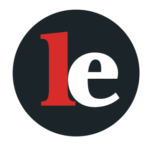 The Legal Examiner and our Affiliate Network strive to be the place you look to for news, context, and more, wherever your life intersects with the law.