Monster Energy – a popular, highly caffeinated drink – has been linked to at least five deaths in recent years according to a report by the Food & Drug Administration (FDA). The information was released after Wendy Crossland filed a Freedom of Information Act request after her 14-year-old daughter died from a heart arrhythmia after drinking large cans of Monster Energy drink on consecutive days.
Visit NBCNews.com for breaking news, world news, and news about the economy
An FDA spokesperson admitted the agency had received reports of 5 deaths and an additional non-fatal heart attack with possible links to the popular drink. Additional reports suggested side effects including abdominal pain, vomiting, tremors, and abnormal heart rate.
Langdon & Emison attorney, Joseph Hoflander, was ahead of the curve on the dangers of caffeinated energy drinks. Hoflander was published in the Valparaiso University Law Review in 2011 writing on this subject in an article titled, A Red Bull Instead of a Cigarette: Should the FDA Regulate Energy Drinks?.
Hoflander's article compared the rise of energy drinks – like Monster Energy, Red Bull, etc. – to the rise of cigarettes in the early 20th Century. It turns out that heavily caffeinated drinks have addictive qualities similar to nicotine found in cigarettes. While cigarettes grew increasingly popular, they led to substantial health problems for those who consumed them. Similarly, the United States leads the world in consumption of highly caffeinated energy drinks, but what about the health of those who consume them?
[R]ecent research evidences that energy drinks can cause adverse health effects and even death to the unknowing customer. Some argue regulation of this industry is excessive, while others contend that regulation is necessary to limit caffeine content and inform the public of consumption risks. Regardless, findings prompted several foreign nations to regulate energy drinks and influenced legislators in the United States to introduce bills with the intention of protecting the public health.

Currently, the U.S. Food and Drug Administration ("FDA") holds little authority to regulate energy drinks because the Federal Food, Drug, and Cosmetic Act ("FDCA") categorizes the beverages as dietary supplements. For instance, if the FDA attempts to compel energy drink manufacturers to limit caffeine content or display new warning statements on the packaging, the manufacturers could challenge the directive and would likely succeed. Without a congressional amendment to the FDCA, the FDA's regulatory authority regarding energy drinks may remain minimal.

– Hoflander, A Red Bull Instead of a Cigarette
Energy drinks regularly include nutritional supplements like caffeine, guarana, ginseng, ginkgo, etc. that are marketed as improving cognitive abilities, mental focus, and endurance. Popular energy drink, Red Bull, was introduced to the US market in 1997. From 2002 to 2007, the energy drink market more than quadrupled and included more than 500 energy drink companies worldwide. Sales topped $9 billion in 2011.
Because these drinks are marketed as dietary supplements rather than soft drinks, energy drinks are not required to include warning labels that indicate the amount of caffeine content. For this reason, the average consumer of these beverages may never know the amount of caffeine intake simply because the drink makers never tell them.
It is a striking inconsistency that, in the U.S. an [over-the-counter] stimulant medication containing 100 mg of caffeine per tablet (e.g. NoDoz) must include… warnings, whereas a 500 mg energy drink can be marketed with no such warnings and no information on caffeine dose amount in the product.

– Hoflander, A Red Bull Instead of a Cigarette
Researchers have agreed that excessive caffeine consumption can lead to an number of potentially serious side effect including nervousness, irritability, sleeplessness, increased urination, abnormal heart rhythms, decreased bone density, upset stomach, and caffeine toxicity.
Energy drink manufacturers need to step up and do the responsible thing: warn consumers about the level of caffeine in these drinks and the potential side effects that can result. We have too many companies putting profits over safety, health and lives. It's time these companies put people first.
Read More:
© Copyright 2012 Brett A. Emison
Follow @BrettEmison on Twitter.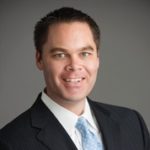 Brett Emison is currently a partner at Langdon & Emison, a firm dedicated to helping injured victims across the country from their primary office near Kansas City. Mainly focusing on catastrophic injury and death cases as well as complex mass tort and dangerous drug cases, Mr. Emison often deals with automotive defects, automobile crashes, railroad crossing accidents (train accidents), trucking accidents, dangerous and defective drugs, defective medical devices.