As winter temperatures drop, many people bring out the snow blower and snow throwers for seasonal maintenance.
But beware before pumping up flat tires: Defective wheel-rims may explode and turn routine maintenance into a trip to the emergency room for a serious injury.
In 2006, MTD Product Inc. recalled a series of 130,000 snow blowers with wheel-rims made from a dangerous plastic composite that easily exploded and fragmented. Years after the recall, consumers are still suffering severe injuries. Even as winter just begins, Sheller, P.C. has already begun receiving calls from unsuspecting consumers who say they have been hurt by the exploding tires.
The snow throwers have two wheels and come in red, green, gray or black. They are sold under the Troy-Bilt, Yard Machines or Craftsman brands. The recalled models include the following:Brand Model Snow Thrower
Troy-Bilt 31AS3BB2766 5.5 HP 24-inch Two Stage
Yard Machines 31A-3AAD700 5 HP 22-inch Two Stage
31A-3BAD700 5.5 HP 22-inch Two Stage
31A-3BAD729 5.5 HP 22-inch Two Stage
31A-3BAD752 5.5 HP 22-inch Two Stage
31A-3BAD762 5.5 HP 22-inch Two Stage
31AS3DDE729 7 HP 24-inch Two Stage
Craftsman 247.88255 5.5 HP 24-inch Two Stage
247.88700 5 HP 22-inch Two Stage
MTD, a manufacturer of lawn machines, by and the Consumer Products Safety Commission recalled the machines due to hundreds of injuries inflicted on consumers when they filled the defective tires on these snow blowers, and the tires exploded with extreme force – sending plastic shrapnel flying with extreme force and causing severe fractures and lacerations.
This tire rim exploded after inflation. The hunk of plastic fired off at a high rate of speed and fractured the thumb of a bystander so severely it required surgery and pinning to repair
The snow blowers were sold at Home Depot and Sears and many other local hardware stores. Despite the recall five years ago, many recalled machines with the defective tires remain in use, posing a threat to unknowing consumers.
If you have an MTD snow blower, please contact Jamie Sheller at Sheller, P.C. in determining whether it is among the recalled machines and do not attempt to fill the tires. Sheller, P.C. continues to investigate and monitor the recall status.
If you did fill the tires and it exploded causing an injury we can assist you in getting compensation for your injuries. We have resolved dozens of cases for injured consumers. Please contact Jamie Sheller at Sheller, P.C. at 1-800-883-2299.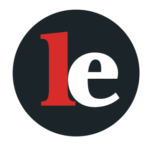 The Legal Examiner and our Affiliate Network strive to be the place you look to for news, context, and more, wherever your life intersects with the law.