Today, around 25% of Americans live in jurisdictions that allow legal marijuana use. While many have praised legalization as a positive step forward, there's one industry where it may create some serious public safety risks: trucking.
It is widely understood that it is unsafe to drive drunk. Even though driving on weed is also dangerous, though, there is a common misconception that this isn't the case. A study released by the AAA Foundation for Traffic Safety found that over four times the percentage of drivers approve of driving soon after using marijuana (7%) than those who approve of getting behind the wheel after consuming alcohol (1.6%). On top of that, nearly 70 percent of over 2,500 survey respondents found it unlikely that a high driver would get caught by the police.
More recent studies found that marijuana works differently in the body than alcohol. While alcohol impairment goes away after sobering up, marijuana impairment can linger past intoxication, making drivers feel like they're "good to drive" earlier than they should. Lingering issues associated with marijuana use include poor judgement, decreased motor coordination and decreased reaction time: all of which drivers need to navigate the roads safely.
In 2018, Nevada became the first state to pass a law saying residents cannot be denied employment if they test positive for marijuana in a pre-employment drug screening. This is particularly concerning for trucking industry safety because Nevada has the highest failure rate in the country in federally-mandated drug tests. There are some exceptions to this rule, however: the Nevada Trucking Association was successful in pushing for the law to not apply to drivers. Even so, other trucking industry workers are still protected under the law.
With marijuana being legalized in a rapidly growing number of jurisdictions, companies may find themselves fighting for the right to refuse employment based on positive drug tests. Paul Enos, CEO of the Nevada Trucking Association, says that the "industry need[s] to be prepared when we have this conversation, to always bring it back to safety. We cannot change the conversation from [safety] because every other one, I think, is a loser for us." American Trucking Association CEO Chris Spear added to his point, saying that "as an industry that operates in all 50 states and across national borders, we need all levels of government to help keep our roads and drivers drug-free."
If you or a loved one is a victim of a traffic accident caused by an impaired driver, it is important to seek help from an experienced personal injury lawyer as soon as possible.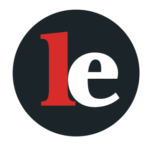 The Legal Examiner and our Affiliate Network strive to be the place you look to for news, context, and more, wherever your life intersects with the law.