According to a recent study by Quotewizard, Nevada is taking a turn for the better when it comes to distracted driving. The study found that only 2.03% of all road fatalities that occurred in Nevada between 2013-2017 involved a distracted driver, ranking it as the third safest state when it comes to distracted driving fatalities. In total, Nevada had just 44 distracted road fatalities in Nevada in the five-year span. In comparison, 26.41% of all traffic fatalities in New Mexico involved a distracted driver, giving it the highest distracted driving fatality rate in the nation.
Nationally, distracted driving appears to be on the decline. In 2013, distracted driving fatalities accounted for 6.22% of all fatalities, while this number decreased to 5.3% in 2017. Quotewizard cited public awareness claims, like "It Can Wait" sponsored by AT&T, and technology, like hands-free talk and text, as potential contributing factors to the downtick in distracted driving deaths.
AAA Nevada representative Sergio Avila responded to the survey, saying that even though "it's great [to] see a study that shows the number of distracted driving deaths is lower than most other states… 44 deaths in that time span is still a lot for something that is completely avoidable."
Types of Distracted Driving
While texting and talking on the phone are spoken about most frequently (and for good reason: using a phone while driving reduces driving-associated brain activity by up to 37%), it is also important to recognize that not all distracted driving behaviors are illegal.
Other common types of dangerous distracted driving are:
Overly engaging with a conversation with passengers
Eating or drinking
Adjusting music
Looking at a GPS
Adjusting the temperature in your car
Zoning out/daydreaming
Putting on makeup
If you or a loved one was injured in an traffic crash involving a distracted driver, it is important to seek help from an experienced personal injury lawyer as soon as possible. Contact the experienced personal injury attorneys at Steven J. Klearman & Associates in Reno, Nevada today at 775-573-0229 to discuss your legal options.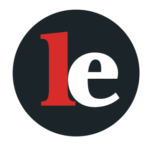 The Legal Examiner and our Affiliate Network strive to be the place you look to for news, context, and more, wherever your life intersects with the law.