This Saturday, May 20, a broad coalition of individuals and consumer advocates will gather in Oklahoma City as part of the sixth annual international "March Against Monsanto," manufacturer of popular weedkiller Roundup, whose active ingredient has been linked to a number of cancers. The Oklahoma City March Against Monsanto will take place from 2:00-4:30 P.M. Saturday in Bricktown at 150 E. Reno, near the fountains in front of the Harkins Theater.
Informed and passionate speakers – including Dr. Tara Tabatabaie, a biomedical research scientist and attorney involved in Roundup lawsuits – will lead a discussion on GMOs and the corporate activities of Monsanto, the world's leading producer of seeds designed to be "Roundup Ready" and used in an estimated 70% of corn and cotton, and 90% of soybean fields in the United States.
Thousands of participants hope the event will raise public and political awareness of Monsanto's controversial business practices and involvement with genetically modified (GMO) crops, many of which are marketed as being resistant to Roundup. Roundup products and active ingredient glyphosate have long been associated with carcinogenicity and the development of several types of cancer, including non-Hodgkin's lymphoma, multiple myeloma and soft tissue sarcoma.
Earlier this week, Oklahomans filed lawsuits alleging that Monsanto caused them to develop non-Hodgkin's lymphoma by distributing Roundup without regard for the safety of consumers. On March 24, 2015, the International Agency for Research on Cancer (IARC), a specialized intergovernmental cancer agency of the World Health Organization, announced the results of a cumulative review of human, animal, and DNA studies pertaining to glyphosate, contained in Monsanto's Roundup herbicides.
The IARC Working Group found an increased risk between exposure to glyphosate and non-Hodgkin's lymphoma. Court records in related litigation suggest that Monsanto had ghostwritten research that was later attributed to academics and indicated that a senior official at the Environmental Protection Agency had worked to quash a review of Roundup's main ingredient (glyphosate) that was to have been conducted by the U.S. Department of Health and Human Services.
---
About the March Against Monsanto
Now in its sixth year, the international March Against Monsanto grassroots campaign will take place in hundreds of cities on six continents with the objective to further educate and raise awareness about Monsanto's genetically modified seeds and the increasingly toxic food supply. focal A point of this year's events is Monsanto's Roundup herbicide, which has been detected in air and rain samples, the breast milk of nursing mothers,childhood vaccines, prenatal vitamins, and baby formula. For more information, please visit www.march-against-monsanto.com.
Fulmer Sill represents patients in pharmaceutical claims (prescription and over-the-counter medications and medical devices), catastrophic injury, class-action litigation and product liability cases. The firm has successfully recovered hundreds of millions of dollars for clients from every state in the country. With a history of leadership in nationally consolidated litigations, Fulmer Sill has served as class counsel in important cases across the nation. The firm is committed to righting the wrongs of corporations and defending its clients against them.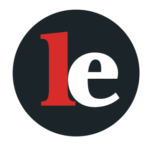 The Legal Examiner and our Affiliate Network strive to be the place you look to for news, context, and more, wherever your life intersects with the law.