There is a battle brewing for control of the Oklahoma Republican Party. On one side is big business who wants its ubiquitous goals of tort, workers compensation and special tax breaks to better its major players regardless of the rights of average Oklahomans who allowed the Oklahoma Republican party to sweep to victory last November. The other side is strong constitutional conservatives who want a legislature grounded in solid conservative ideas such as less government interference, responsible spending and lower taxes. As a conservative trial lawyer (yes many of us exist) I pray the constitutional conservatives win.
This battle is of special importance as it relates to lawsuit reform which the faux conservatives that proclaimed the 2009 so called reforms the best in the nation and are now chomping at the bit to pass in order to appease their special interest big business donors. As I will detail below, its just not trial lawyers believing big business has already co-opted the Oklahoma's Republican Party establishment.
Before I discuss the fact that the Oklahoma Republican Party's establishment has been bought and paid for by big business, I want to touch on the unconstitutionality of their draconian proposals for lawsuit reform. The purest form of being a constitutional conservative lies with combating proposals from either party that attempt to circumvent and tamper with the sanctity of our personal rights as afforded in our nation and state's constitutions. As to lawsuit reform, the Oklahoma establishment party, ergo big business, is not abiding by the long and proud Republican tenant of fighting government intervention and preserving constitutional balance. Instead, they desire to shift that balance from average Oklahomans to their big business donors. Make no mistake, the proposals from faux conservatives regarding the 7th Amendment and lawsuit reform will universally tamper with the sanctity of the jury system as created by the constitutional framers. Further, these proposals, not born from sound conservative principles, will universally be the biggest usurpation of Oklahomans rights possibly in the proud history of this state.
To buttress my point, Glen Coffee who is heading up Governor-elect Fallin's transition team and who is the former President Pro Tempore of the Senate commented in a press release just this year that the 2009 tort reforms were among the best in the country. Mr. Coffee raved citing research in a press release that Oklahoma now " has the best tort rules on the books-and that will be heading in the right direction if the rules are fully implemented-is Oklahoma, followed by Texas, Ohio, Colorado, and Mississippi. In another press release insurance lawyer Representative Dan Sullivan states said Sullivan, R-Tulsa. "this bill will ensure all Oklahomans with legitimate claims have a level playing field when they walk into a courtroom. This is real reform that will have real results." Term limited Speaker of the House Chris Benge said in the same press release that "[t]he collaboration that occurred between all interested parties to reach this landmark agreement is exactly the type of work the people of Oklahoma expect from their leaders…" However, as the Oklahoma GOP begins to caucus, these statements seem irrelevant as they appear ready to cater to special interests. Apparently, big business doesn't appreciate the current "level playing field' as stated by Representative Sullivan.
While I can't speak to their views on lawsuit reform, it appears many of those groups who actively campaigned for Oklahoma Republicans this last election cycle are realizing that the establishment of the Oklahoma Republican Party is too tied to the hip of big business. One blogger succinctly states that
when Governor-Elect Mary Fallin started naming her staff, it became clear who co-opted whom. Her first move was to name Robert Sullivan, Jr. to serve as the Special Advisor on Economic Development. Sullivan is a big proponent for Tulsa's River Tax and Vision 2025, as well as a member of the Tulsa Metro Chamber. Next, she names Chairman of the Oklahoma State Chamber David Rainbolt and former State Representative Gary Sherrer. Later, she chooses Larry Nichols, CEO of Devon Energy, on her transition team.
A recent newsok.com quoted conservative activist Charlie Meadows as saying
It certainly made it appear that leadership and Speaker-elect Steele perhaps are going to ignore social issues and issues other than just what maybe The State Chamber and The Oklahoman would consider to be economic issues.
It also appears some of our conservative elected leaders are getting it. There is a statement attributed to Representative Christian from a local Oklahoma conservative blogger which states
As House Republicans shared cheese and wine with their close friends from big business and the Chamber of Commerce, grass-root Republicans were shut out of the building and protesting in the cold winter air for the Republican Party to govern with the same agenda it campaigned on.
While I'm personally for man y of the social conservative issues being pushed by various groups, I strongly encourage them to abide by a constitutional conservative viewpoint about the draconian lawsuit reform that is coming forth in favor of big business.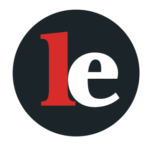 The Legal Examiner and our Affiliate Network strive to be the place you look to for news, context, and more, wherever your life intersects with the law.