As a conservative and a trial lawyer, I am thrilled to see conservative stalwarts such as Fred Thompson coming to the defense of our civil justice system. I am also happy to see conservative bloggers, editors and other conservatives finally coming to the defense of the civil justice system and calling out faux conservatives for the utter indifference and selective following of the Constitution.
For example, recently the Tennessean published an article by former Republican U.S. Senator and Presidential candidate Fred Thompson wherein Mr. Thompson stated
To me, conservatism shows due respect for a civil justice system that is rooted in the U.S. Constitution and is the greatest form of private regulation ever created by society. Conservatism is individual responsibility and accountability for damages caused, even unintentionally. It's about government closest to the people and equal justice with no special rules for anybody. It's also about respect for the common-law principle of right to trial by jury in civil cases that was incorporated into the Seventh Amendment to the Constitution.
Mr. Thompson goes on to state what I hope Oklahoma legislatures will listen too in regard to tort reform
I recognize that several other states have imposed such rules. It's understandable. The pressure to do so is very strong. That does not make it right or sound policy.
Another Republican blogger, Ken Connor, recently wrote for Townhall.com that
Ironically it is the Republican Party (of which this writer is presently an embarrased member) that is often found leading the charge for "civil justice reform." These self-proclaimed "defenders of the Constitution" have no use for the Seventh Amendment, which protects the right to trial by jury in civil cases. And they pay only lip service to the Ninth and Tenth Amendments, which are aimed at protecting the rights of the people and the states to make policy decisions for themselves without unauthorized interference from the Feds.
Mr. Conner also states
For many years now, America's civil justice system has been on the losing side of the public relations battle. From demonizing lawyers to ridiculing jurors, special interest groups (which include insurance conglomerates, drug companies, and big business cartels) have relentlessly pressured state and federal legislators to enact laws which carry out their agenda. These efforts have led to a myriad of proposed legislative "fixes" that are, ostensibly, aimed at increasing the fairness of our judicial process and lowering the cost of health care. The "solutions" proposed by legislators doing the bidding of these special interest groups include artificial caps on damages, draconian limits on liability, and dramatically shortened periods of time in which suits must be filed. Far from making the system more just and fair, these measures are aimed at insulating wrongdoers from full accountability for their actions while preventing injured parties from obtaining complete redress for the harms they have suffered.
For those Oklahomans who do not follow state politics closely, the Oklahoma GOP establishment is attempting to completely dispose of your constitutional right to a jury trial. Their hypocrisy is readily apparent given their leaders statements just this last year claiming that Oklahoma had the best tort system and that due to the 2009 reforms both plaintiffs and defendants now have a level playing field. Obviously, the establishment does not want a level playing field and would instead favor a field tilted in favor of their big business and big insurance donors.
The only way to make these legislatures stick to their promise of following the Constitution is to voice your opinion. Don't wait but begin to call your state Senators and Representatives and let them know that they will be held accountable in the next election if they vote against your constitutionally guaranteed rights.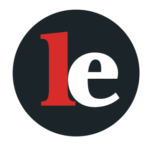 The Legal Examiner and our Affiliate Network strive to be the place you look to for news, context, and more, wherever your life intersects with the law.