Paxil Ingestion Poses Serious Risk During First Trimester
There is no greater joy for a parent than the birth of his or her child. A parent also wants nothing more than his or her child to enter the world with a clean bill of health. The scary reality however, is that according to the FDA, results from two studies revealed that women who took the anti-depressant drug, Paxil, during the first three months of pregnancy, were about 1.5 to two times as likely to have a baby with a heart defect as women who received other antidepressants or women in the general population.
Study Results
The studies have resulted in the FDA and Paxil manufacturer, GlaxoSmithKline, strengthening their warnings about using Paxil during early pregnancy. The first of the two studies led to an FDA alert, an updated drug label FDA alert and an updated drug label by GlaxoSmithKline. As a result of the second study, an additional step was taken. An update was implemented moving Paxil to a category "D" medication instead of a category "C" for use during pregnancy. The shift to category "D" demonstrates a stronger warning about use during early pregnancy. Category "D" drugs have shown risks to fetuses in studies of pregnant women.
While the two studies show that heart-related birth defects were rare but more common among women who took Paxil in early pregnancy, GlaxoSmithKline spokeswoman Gaile Renegar, was not ready to conclude that Paxil necessarily caused those birth defects. "It's not clear whether there's a true causal association," Renegar said. But Renegar also acknowledged the potential dangers of taking Paxil during the first trimester. "The labeling now advises that patients who become pregnant while they're taking [Paxil] should certainly be informed of the potential harm to the fetus," she says.
"Consideration should be given to discontinuing [Paxil] or perhaps switching to another antidepressant, unless the benefit that the mother is experiencing justifies continuing treatment," Renegar continues. "For women who intend to become pregnant or are in their first trimester of pregnancy, other treatments and options should be considered first before initiating Paxil. So these are the recommendations that GSK and the FDA support to help put this information in a useful context for physicians as well as women to make well-informed treatment decisions," she says.
Conclusion
Parents everywhere want their children to be born healthy. No one wants their child to have to suffer from birth defects. While not all birth defects are preventable, after learning of the results from the two studies above, women should be acutely aware of the danger of taking Paxil during the first trimester. The risk is simply too great. While no parent can guarantee their child a clean health slate, they can refrain from taking risks that put their newborn at risk.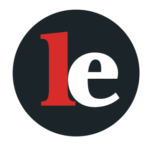 The Legal Examiner and our Affiliate Network strive to be the place you look to for news, context, and more, wherever your life intersects with the law.