This year, the hardest part of my holiday shopping list was ginding a gift for a three- year- old boy. Although gift cards are the way to go these days for tweens and older children, we all know how much smaller children love unwrapping toys, and playing with the packaging. Unfortunately, I don't know the first thing about buying toys for small children. Every time I found something that I thought was cool, or that I would have liked to play with, I found myself worrying of all the ways this toy could be harmful. Does he put things in his mouth? Are there small parts that could cause him to choke?
While the toys packaging will tell you the recommended ages as a safety precaution, some hazards are not discovered until after the toys are bought and played with. The most common safety hazards for toys are , strangulation, choking, lead paint, fall, laceration, and fire. The most recent recall was Build-A-Bear's Teddy Bear Swimwear set.
The set came with an inflatable inner tube that could was deemed a strangulation hazard to the its ability to be pulled over a small child's head.
Other recent examples include:
Toulouse-LapTrec magnetic sketchboards-The magnetic tip of the drawing pen can dislodge from the pen, posing a choking hazard.
LM Import Toy cars-Surface paint on the toy cars contains excessive levels of lead, a violation of the federal lead paint standard.
Bravo Sports Disney Licensed Pogo Sticks-The bottom rubber tip attached to the pogo stick frame can wear out prematurely, posing a fall hazard to consumers. Also, the end caps on the handlebars can come off, exposing sharp edges. This poses a laceration hazard to consumers.
Danbar Knight Hawk Toy Helicopters- battery housing under the helicopter canopy can overheat while charging, posing a fire hazard.
Purchasing safe toys for a child can be stressful any time of the year. But this time of year, with parents and relatives purchasing presents in bulk, the task of finding the right toys become more stressful. If you're looking for 8 presents for each night of Hanukkah, or to surround your Christmas Tree, You can avoid this Santa Claus Safety conundrum by visiting The Consumer Product Safety Commission at www.cpsc.gov. This website gives consumers access to a plethora of information on consumer safety, including a list of recalled products ranging from toys and other children's products to sports equipment, outdoor equipment, and household appliances.
Toys can be recalled at any time, so be sure to periodically check the List of Recalled Toys periodically before your child unwraps all of their gifts.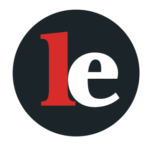 The Legal Examiner and our Affiliate Network strive to be the place you look to for news, context, and more, wherever your life intersects with the law.