In reviewing the commercial drivers manual (CDL) I was reminded that to be a good defensive driver, we must always be on the lookout for hazardous driving situations and/or conditions. As an Oklahoma trucking and car accident attorney, we see many a defense attorney attacking our clients on whether they took the proper evasive steps in avoiding an accident. One of the major steps to in avoiding an accident is to be cognizant of hazardous situations. Section 2 of the CDL manual provides a good foundation in recognizing hazards to commercial and common drivers alike. In this section it defines a "hazard" as
A hazard is any road condition or other road user (driver, bicyclist, pedestrian) that is a possible danger. For example, a car in front of you is headed toward the freeway exit, but his brake lights come on and he begins braking hard. This could mean that the driver is uncertain about taking the off ramp. He might suddenly return to the highway. This car is a hazard. If the driver of the car cuts in front of you, it is no longer just a hazard; it is an emergency.
It goes on to further state why it is important to cognizant of hazards:
You will have more time to act if you see hazards before they become emergencies. In the example above, you might make a lane change or slow down to prevent a crash if the car suddenly cuts in front of you. Seeing this hazard gives you time to check your mirrors and signal a lane change. Being prepared reduces the danger. A driver who did not see the hazard until the slow car pulled back on the highway in front of him would have to do something very suddenly. Sudden braking or a quick lane change is much more likely to lead to a crash.
With the above in mind, the CDL manual then goes on to describe certain defined hazards. So what are these hazards? While I'm sure an exhaustive list my read like a doctorate thesis, the CDL manual referenced above provides a good foundation of road hazards Oklahoma drivers should be aware of. These hazards include:
1. Hazardous road conditions such as rain, snow and ice.
2. Hazardous weather conditions such as rain, fog and nighttime driving.
3. Mountain Driving.
4. Other drivers who are hazards such as cars entering and exiting the roadways.
5. Erratic and fatigued drivers.
6. Intoxicated drivers who are driving erratically on the road.
7. Disabled vehicles.
8. Workers.
9. Semis.
10. Stopped buses.
11. Delivery trucks.
12. Pedestrians and Bicyclists.
13. Speeding Drivers.
McIntyre Law would like to remind all drivers to take these preventative steps in driving your automobile or semi truck. Doing say may save yours or another's life.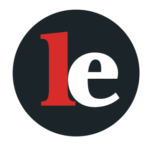 The Legal Examiner and our Affiliate Network strive to be the place you look to for news, context, and more, wherever your life intersects with the law.