A number of sources have reported that Reebok will pay $25 million to settle an FTC lawsuit alleging deceptive advertising of Reebok's toning shoes. The payment will be made to consumers who purchased Reebok's toner shoes (EasyTone and RunTone) shoes based on Reebok's claim that its shoes would give additional strengthening benefit.
The FTC said Reebok's ads made unsupported claims that the rocker-bottom shoes were "proven" to tone buttocks 28% more than other shoes and build calf muscles by 11% more. According to the FTC, it "spent a lot of time examining the evidence [Reebok] put forward and found it wanting."
"The FTC wants national advertisers to understand that they must exercise some responsibility and ensure that their claims are supported by sound science, said David Fladeck, Director of the FTC's Bureau of Consumer Protection in a statement on the FTC's web site.
Skechers – makers of the popular Shape-Ups toning shoes – has also been contacted by the FTC over claims about the exercise benefits of Shape-ups toning shoes.
Toner shoes have been dubbed the "World's Smallest Gym" and are now the fastest growing segment in the footwear industry. Shoe companies claim the shoes' design tone legs and boost the benefits of walking. With popular spokespeople, including Joe Montana, Wayne Gretzky, Karl Malone, and Kim Kardashian, the toner shoe market tripled last year.
However, the American Council on Exercise conducted an independent study that showed "no evidence to support claims that these shoes help wearers exercise more intensely, burn more calories, or improve muscle strength and tone."
As I've discussed many times, not only will these shoes not improve your fitness, they actually cause injury.
Popular toning shoes include MBT and Skechers Shape-Ups.
Toning shoes (including shoes manufactured by MBT and the popular Skechers Shape-Up shoes) may actually cause more harm than good. Consumer Health Reports found a number of complaints for toner shoes far greater than any other single type of product. In one report, an individual suffered a broken bone only 45 minutes after wearing the shoes.
These injuries do not surprise health care professionals. Dr. Orly Avitur, the lead doctor working with Consumer Health Reports, concluded that anyone with balance issues, back pain, neuropathy, or unstable ankles should not wear toning shoes.
The toning shoe danger is not limited to individuals with balance issues. Even young people in good shape have reported problems with toner shoes. A test by the American Academy of Podiatric Sports Medicine and American Council on Exercise showed prolonged use can lead to material alteration of individual walking gait mechanics. This is particular concerning considered the industry new marketing campaign targeting preteens.
The bottom line is – when you are told you can get more results with less efforts, one should be suspect. You may end up with more than tighter buns and thighs, you might end up with serious injuries.
Update 1:
I have had several questions about how to take part in the Reebok toning shoe settlement. For those who have purchased Reebok EasyTone and RunTone shoes and wish to seek a refund for Reebok's deceptive marketing practices, you can do so by clicking on this Reebok Refund Request Form link.
I have also received a number of questions regarding claims for injuries caused by toning shoes. Injury claims are not included in the FTC settlement with Reebok and must be litigatated on an individual basis at this time.
Update 2:
I continue to get questions about how to participate in the Reebok Refund. I have provided a direct link to the Reebok Refund Request Form and listed the toning shoes and apparel available for the refund at this new post: How To Get Your Reebok Toning Shoe Refund.
Read More:
[More on Toner Shoe Injuries]
(c) Copyright 2011 Brett A. Emison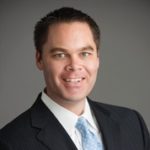 Brett Emison is currently a partner at Langdon & Emison, a firm dedicated to helping injured victims across the country from their primary office near Kansas City. Mainly focusing on catastrophic injury and death cases as well as complex mass tort and dangerous drug cases, Mr. Emison often deals with automotive defects, automobile crashes, railroad crossing accidents (train accidents), trucking accidents, dangerous and defective drugs, defective medical devices.