There is an old saying that "every dog gets one bite." That saying came from the common law that held a pet owner was responsible for a dog's actions once it was known that the dog had a dangerous propensity, which was typically manifested in the first bite. Because of the huge casualty losses associated with dog bites (over $412 million in annual claims, discussed earlier here), the law has evolved in most states and pet owners have a greater responsiblity to prevent injury to others from animal attacks.
In Tennessee, the law changed in 2007 to hold dog owners responsible for injuries caused by their dogs regardless of whether the animal had a history of biting. The statute can be found at T.C.A. Sec. 44-8-413 and states in pertinent part:
"(a)(1) The owner of a dog has a duty to keep that dog under reasonable control at all times, and to keep that dog from running at large. A person who breaches that duty is subject to civil liability for any damages suffered by a person who is injured by the dog while in a public place or lawfully in or on the private property of another.
(2) Such a person may be held liable regardless of whether the dog has shown any dangerous propensities or whether the dog's owner knew or should have known of the dog's dangerous propensities."
If the victim is enticing the dog or is trespassing the dog owner may not be responsible for damages caused by a bite, but the burden has clearly shifted and the public policy is to encourage responsible pet ownership by requiring owners to restrain and care for their animals in a way that protects the public.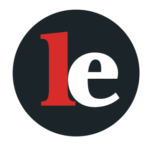 The Legal Examiner and our Affiliate Network strive to be the place you look to for news, context, and more, wherever your life intersects with the law.