Rick Perry has been highly critical of the American civil justice system. Perry has lauded so-called "tort reform" in Texas and chastised the 7th Amendment's right to civil jury trial as "frivolous lawsuits" and referring to plaintiffs – those who bring a lawsuit – as "playing the odds and hoping for a jackpot jury."
But what does Rick Perry do when his presidential campaign fails to follow the rules to obtain enough signatures to make it on the Virginia presidential primary ballot?
Rick Perry uses the same civil justice he has chastised and Rick Perry sues the Commonwealth of Virginia.
"We believe that the Virginia provisions unconstitutionally restrict the rights of candidates and voters by severely restricting access to the ballot, and we hope to have those provisions overturned or modified to provide greater ballot access to Virginia voters and the candidates seeking to earn their support," said Perry communications director Ray Sullivan in a statement.

Perry's lawsuit challenges the constitutionality of a state law that says those who circulate petitions to get a candidate on the ballot must be eligible, or registered, to vote in the state. Perry claims that the requirement violates his freedom of speech and association.

Source: NBC News
As Perry's lawsuit demonstrates, the 7th Amendment is the ultimate lynch pin for all other constitutional rights, which is why it's not just democrats and trial lawyers standing up for this fundamental freedom, but also constitutional conservatives who oppose attacks on 7th Amendment rights through tort reform.
What is your remedy if someone violates your constitutional rights to free speech? To religious freedom? To keep and bear arms? To contract? Or even to be on a Virginia presidential primary ballot? These are civil law (or civil justice) claims in which you take the bad actor (whether a person, a corporation, or a government) to court in order to have your rights protected.
But what happens when access to courts is limited? What happens when access to the courts is so lopsided that the average person cannot gain access? What happens when powerful lobbyists control the courts like they control other branches of government?
I applaud Rick Perry for recognizing the importance of the civil justice system in protecting his civil liberties. But such actions make his continued attacks on the civil justice system that much more hypocritical. The civil justice can protect Rick Perry's rights, but not yours.
The US Constitution is not something from which you can pick and choose. It applies in full. As patriots, we are bound to uphold it.
Freedom, liberty, and civil justice are issues our founders fought and died for. These are issues that should unite us as citizens rather than divide us as partisans. Join those on both sides of the political aisle in standing up for our Constitution and for preserving Civil Justice rights and accountability.
Read More:
[More on your 7th Amendment Rights]
[More on Rick Perry]
(c) Copyright 2011 Brett A. Emison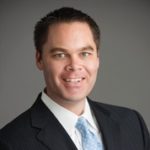 Brett Emison is currently a partner at Langdon & Emison, a firm dedicated to helping injured victims across the country from their primary office near Kansas City. Mainly focusing on catastrophic injury and death cases as well as complex mass tort and dangerous drug cases, Mr. Emison often deals with automotive defects, automobile crashes, railroad crossing accidents (train accidents), trucking accidents, dangerous and defective drugs, defective medical devices.