Winter driving can be treacherous for anyone out there on the road. When snow, ice and sleet limit visibility or make the road slippery, the best action to take is to stop driving and wait for conditions to improve. But for commercial truck drivers who have a log and schedule to stick to, stopping and waiting often doesn't seem like a very attractive option. With hundreds of thousands of these trucks traveling on our roads, their actions are a big part of winter highway safety.
So what exactly are the legal obligations of truck drivers? Well like the rest of us, the individual drivers of large commercial trucks have quite a bit of discretion in deciding whether it is safe for them to travel or not. Federal regulations offer them some guidance, saying that drivers should use extreme caution when driving in hazardous conditions such as snow, ice, sleet, fog, and other adverse situations.
Those regulations warn that when driving in those conditions, drivers should reduce speed and adds that "If conditions become sufficiently dangerous, the operation of the commercial motor vehicle shall be discontinued and shall not be resumed until the commercial motor vehicle can be safely operated." State commercial drivers license manuals tend to contain similar advice. For example, the Oklahoma CDL Manual instructs drivers to "Drive slowly and smoothly on slippery roads. If it is very slippery, you shouldn't drive at all. Stop at the first safe place."
Of course, neither of these rules are completely black and white—what "sufficiently dangerous" or "very slippery" means is still a decision that the individual truck driver will have to make. That said, there is a strong indication that when roads are icy, truckers should legally be getting off the road.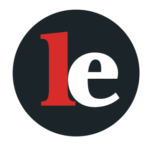 The Legal Examiner and our Affiliate Network strive to be the place you look to for news, context, and more, wherever your life intersects with the law.