In litigating tractor-trailer accidents in Oklahoma, I've often found a compelling place to research the actions of the semi driver is through his or her state's Commercial Drivers License (CDL) manual. As we enter the winter months where many parts of the country will experience perilous driving conditions such as snow and ice, I thought I would cite to what speed a semi driver should be driving in such conditions.
Most state's CDL Manuals contain section 2.6.2. This section states:
It will take longer to stop, and it will be harder to turn without skidding, when the road is slippery. Wet roads can double stopping distance. You must drive slower to be able to stop in the same distance as on a dry road. Reduce speed by about one-third (e.g., slow from 55 to about 35 mph) on a wet road. On packed snow, reduce speed by a half, or more.
As you can see above, the CDL manual which contains authoritative instructions as it relates to driving a semi, demands that a semi driver reduce his or her speed by one-third on a wet road and half or more when a road is packed with snow.
Now I assume your next question is "what about ice?" This section mandates that a semi driver
If the surface is icy, reduce speed to a crawl and stop driving as soon as you can safely do so.
As you can see, these foundations of commerical driving provide explicit insturctions that are their not only for the traveling public but also for the semi driver. I encourage everyone this winter season to be cognizant of tractor-trailers on the road and I implore CDL drivers to adhere to these foundations they should have learned in obtaining their CDL license.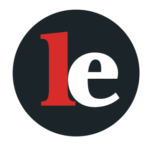 The Legal Examiner and our Affiliate Network strive to be the place you look to for news, context, and more, wherever your life intersects with the law.