Recently, I blogged about the rising number of bicyclists that can be found on Nevada roads as summer approaches. In addition to bicyclists, it is also important to note that there will be an influx of motorcyclists as well.
Motorcycle riders are particularly vulnerable on the roads because, similarly to bicycles, motorcycles are less stable and less visible than cars. This puts motorcyclists at an increased risk of getting severely injured or killed in a collision. Between 2012 to 2016, there were 259 motorcycle crash fatalities and 1,076 serious injuries in Nevada. Nearly three out of four of these motorcycle-related fatalities occurred in Clark County.
Following these preventative measures will help keep roads safer for everybody sharing them:   
Motorcyclists
Follow the speed limit.

Never expect a car to stop when you come up to a light or stop sign.

Do not expect turning drivers to yield.

Take extra caution when following road rules, such as the speed limit, with your vulnerability as a motorcyclist in mind.

Drive defensively.

Don't weave between lanes.
Wearing a Helmet: The Key to Safety
According to the Advocates for Highway & Highway Safety, wearing a helmet is the only strategy proven to be effective in reducing motorcyclist deaths:
Per vehicle mile traveled, motorcyclists are killed almost 28 times more frequently in traffic crashes than occupants of passenger cars.

Helmets can reduce the risk of head injury by 69 percent and death by 42 percent.

The NHTSA estimates that helmets saved the lives of 1,870 motorcyclists in 2017 alone.
Motorists
Double check your blind spots.

Be patient – while you may feel frustrated when a motorcycle is in your way, engaging in aggressive actions like tailgating will only escalate the situation.

Inform motorcyclists you intend to turn or change lanes by using your blinker. Consider doing this a few seconds earlier than normally when you know a motorcyclist is behind you.

Take caution in intersections, where motorcyclist accidents are most likely to occur. In fact, about

one in three multi-vehicle crashes involving a motorcycle occur when motorists drive into the path of the motorcycle

.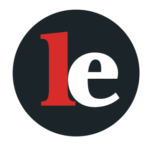 The Legal Examiner and our Affiliate Network strive to be the place you look to for news, context, and more, wherever your life intersects with the law.