Today, hundreds of thousands of individuals are potentially at risk due to a medication that was once believed to be of no threat to the public. In fact, ranitidine, more commonly known and sold as Zantac, was one of the most popular medications drugstores and pharmacies had to offer. Combatting heartburn and reducing stomach acid, the medication hit the market as a prescription drug in 1983. With more than one billion annual sales by 1988 — a mere five years after its introduction — Zantac expanded its availability, becoming an over the counter drug by 1996. As heartburn and acid reflux are among the most common conditions in Americans, millions were prescribed or bought Zantac in accordance with their doctors' orders.
Yet, little did the public, and their doctors alike, know that Zantac was, in fact, causing harm in the process of relieving their symptoms. In September of 2019, research-driven pharmacy Valisure released its Citizen's Petition on ranitidine, bringing to light the high amount of nitrosodimethylamine (NDMA), a probable human carcinogen found in medications like Zantac. A probable human carcinogen has the potential to cause cancer in humans, many of which have been taking Zantac regularly for decades. Following the Valisure Petition, the FDA announced that their preliminary tests also found unacceptable levels NDMA, subsequently pulling Zantac and its generic counterparts off pharmacy shelves in October of 2019. The manufacturers of Zantac and ranitidine continue to dispute the presence of unsafe levels of NDMA.
Shayna Slater of Anapol Weiss Law Firm is heavily involved in the Zantac litigation, calling the implications of Valisure's findings, "a shocking reminder that continued independent testing must be conducted, even on pharmaceuticals believed to be safe, to protect consumers." She elaborated on this, explaining that, "The number of people potentially affected by the Zantac recalls is staggering. These consumers, without question, should be able to take a medication without worrying that they are also ingesting a probable carcinogen."As this affects a large number of Americans, a multidistrict litigation (MDL) was formed, sending individual lawsuits to Judge Robin Rosenberg of Florida in early February for consolidation.  
Working with people day in and day out, Slater represents Zantac users who have developed cancer: "It's difficult to see your clients suffering. Something that was supposed to be safe has potentially caused or contributed to their cancer diagnosis. If they had an idea, or if their doctors had any idea that it could cause cancer, they wouldn't have taken it." 
NDMA and its Effect on Humans
What is equally as frightening as unknowingly taking a potentially harmful medication is how much NDMA the public has actually ingested. NDMA is a byproduct of industrial processes and can be found in some of the food and water we consume today. However, NDMA only causes major harm in large amounts, which have been detected in Zantac. The FDA permits a maximum of 96 nanograms of NDMA in medications. Yet, the Valisure findings revealed an excess of 3 million nanograms of NDMA per tablet of Zantac. Outrageous as it is, this is an especially disturbing finding since many Zantac users took more than one tablet a day each day, contributing to extremely high consumption levels of NDMA that far exceed the FDA's allowable limit.
The medical community is continuing to research and study the harmful effects of NDMA. The FDA has labeled the compound as a probable human carcinogen, as only tests on animals have been conducted and revealed a link to cancer. Since humans will likely need a far greater dosage of NDMA to experience harmful side effects, the FDA thus set the threshold of 96 nanograms. Yet, with Zantac having far more NDMA than the allowable legal limit, today many are experiencing the consequences of taking the medication. A recent Stanford study examined how much NDMA our bodies absorb, revealing about 400 times the amount of normal NDMA in urine just 24 hours after ranitidine consumption. Therefore, the body has already heavily absorbed NDMA by the time it is excreted through urine, indicating that the actual amount absorbed by the body upon ranitidine consumption is much higher. To understand the implications of high NDMA absorption, a 2004 study conducted by the American Association for Cancer Research found a link between men taking Zantac or Tagamet, a similar acid-reflux drug, and bladder cancer. 
The Future of the Zantac Litigation
Yet, every case Slater sees looks different, as types of cancer patients and their diagnoses vary greatly. While bladder, kidney, liver, colorectal, and stomach cancers are among the most common diagnoses among Zantac users, she has also seen cases of prostate, pancreatic, brain, breast, esophageal, and lung cancer as well. In addition, as Zantac and its generic counterparts were among the most commonly prescribed and purchased drugs, this issue extends to a diverse group of people. "The big issue with Zantac is its widespread use. This could have significant public health implications, affecting infants, to elders, to pregnant mothers, and everyone in between," explained Slater.
As more cases pop up across the US alongside new research, Slater hopes to see a major change in the pharmaceutical industry: "The goal is not only to obtain just resolution for our clients, it's much bigger than that. This is a fight to hold drug companies accountable for every aspect of pharmaceutical development, testing, and implementation where consumers and their safety must be of the utmost importance." Yet, elaborating on this point, Slater believes that many of her clients want to see a change, saying, "Understandably, clients are upset that they were unknowingly exposed to a probable carcinogen in a medication they believed to be safe. Our clients are dealing with extremely difficult diagnoses and treatment and they often express their hope that this litigation will prevent this situation from happening to others" As poignant as the litigation may be, Slater sees what happened with Zantac as an opportunity for a major shift in the ethics of pharmaceutical companies, hoping to see the emphasis on profits move to people.
Anapol Weiss Can Help
If you or someone you know has taken Zantac and experienced adverse health conditions, visit anapolweiss.com today. We may be able to help.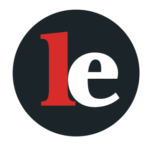 The Legal Examiner and our Affiliate Network strive to be the place you look to for news, context, and more, wherever your life intersects with the law.