When you are struck by an acute illness do you believe you should go to the doctor or handle it yourself? Do you think you can self-diagnose and perform the necessary diagnostic tests to determine the extent of your illness? I should hope that most of us would answer in the negative and seek the services of a qualified physician in the even they are suffering from an acute illness. However, as most of us would seek the help of a medical profession in the event of an illness, these same people would fail to hire a professional to deal with unscrupulous insurance companies.
I hear the same excuses time and time again. People comment how its too expensive to hire an attorney in a car wreck. I hear them say that they believe the insurance company will take care of them. I hear them say the adjuster promised to pay any medical bills they have. People may not like this but if you believe the adjuster I have some ocean front property in Arizona I would like to sell you. I don't mean to sound harsh but these adjusters handle thousands of claims a year and are trained to pay you as little as possible. You must resist the temptation to go at it alone. Having an attorney will protect your rights and will enable you to force the insurance company to pay a fair settlement amount.
Studies show that the victim who retains an attorney will typically 'net' more than if he had handled the case by them. Its quite simple, the only way to level the playing field with big insurance to have someone knowledgeable and experiencing fighting for you.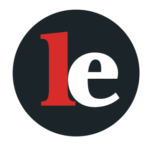 The Legal Examiner and our Affiliate Network strive to be the place you look to for news, context, and more, wherever your life intersects with the law.