Kaitlyn Lassiter was 13 when a cable broke and severed her feet while riding the Superman Tower of Power ride at Six Flags Kentucky Kingdom amusement park in 2007.
Now, more than a year later, a confidential out-of-court settlement has been reached with the teenager's family who sued the park for negligence.
The settlement amount was undisclosed, but Larry Franklin, the family's lawyer notes that Kaitlyn's unpaid medical bills total nearly $500,000 and that Kentucky law allows recovery for future lost wages as well as pain and suffering.
The family plans to move to Louisville to get a fresh start and allow Kaitlyn to avoid taunting and bad jokes that have followed her since the accident which occurred on June 21, 2007.
Kaitlyn's parents, who did not talk to reporters yesterday, alleged Kentucky Kingdom, was negligent in inspecting, testing, maintaining and operating the ride.
Last May, state officials announced it was impossible to target why a cable snap, but they said her injuries would have been limited to "cuts and scrapes" had the operator immediately hit the emergency stop button on the ride.
Moreover, officials said the accident may have been avoided if park workers had followed the ride manual's instructions for detecting deterioration in the cable.
The amusement park, fined $1,000, the maximum allowed at the time, denied liability in the lawsuit and blamed the accident largely on the ride's manufacturer.
Doctor's at Vanderbilt University Medical Center in Nashville, Tenn., was able to reattach Kaitlyn's right foot but could not save her left foot, which was later fit with a prosthetic foot.
Kaitlyn has undergone four amputation surgeries since then, including one in February in which surgeons removed more than an inch of bone from the end of her left leg after it had grown through the muscle tissue and began pushing through the skin.
In October she underwent surgery again to repair a plate connecting her reattached foot to her leg and to add some genetically engineered bone.
Franklin says he doesn't feel the settlement provided enough money and he wanted to go to trial to "see what is fair and just."
But the family decided to settle because the case could have take up to five years or more to resolve and would have been extremely expensive to litigate.
While Kaitlyn's case has reached a settlement, still pending are claims by two of her friends who suffered cuts and bruises on the ride and have required counseling since the incident.
Kentucky Kingdom has a pending lawsuit against the ride's manufacturer, Intamin Ltd.
Kaitlyn took her first steps since the accident in December 2007, with the help of a prosthetic leg, according to a report by Courier-Journal, which also said she was continuing to battle pain, depression and uncertainty of what will become of her reattached right foot.
The ride, which occupied a prominent position near the park's entrance, has since been torn down.
In May, Kaitlyn spoke in Washington D.C. in support of a bill designed to give federal control over the safety of amusement parks.
The bill, H.R. 2320, the National Amusement Park Ride Safety Act, sponsored by Congressman Edward Markey of Massachusetts, would close the loopholes in the law that prohibits federal safety oversight of rides located within amusement parks.
Other Amusement Park Articles
IMAGE SOURCE: © Kaitlyn Lassiter / Courier Journal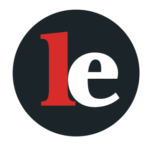 The Legal Examiner and our Affiliate Network strive to be the place you look to for news, context, and more, wherever your life intersects with the law.