Recently, Las Vegas experienced its first measurable snowfall in over 10 years. Meanwhile, Northern Nevada has already faced several weeks of snowstorms this winter. While the amount of snowfall throughout Nevada varies greatly, there's one thing that property owners in all parts of the state should know: you can be held legally responsible for failing to clear slippery snow and ice from your property.
Unfortunately, many property owners are unaware of their obligation to clear snow and ice from their land. Specific guidelines pertaining to snow removal are not consistent throughout the state, with many cities having their own laws on the matter. For example, home and business owners in the City of Reno must clear their property and its adjoining sidewalks, gutters, and curbs, while other parts of the state are more lenient about what needs to be shoveled.
If property owners fail to do so and a slip-and-fall injury results, they can be held liable for the damages experienced by the person who fell. According to Dr. John Fildes at University Medical Center of Las Vegas, these damaged can be severe: "if you slip and fall, people have been striking their heads and falling on elbows and hands, the injuries have been pretty significant."
These conditions can lead to long-term suffering, missed time at work, and expensive medical bills for the injured individual.
A variety of injuries can occur due to a slip-and-fall on unpaved walkways, including:
Concussions and traumatic brain injuries
Muscle sprains
Fractured or broken bones
Neck, back, and shoulder injuries
Damage to the nerves or spinal cord
Joint dislocation
Cuts and bruises
As tempting as it is to stay indoors after a snowstorm, property owners need to take snow removal seriously or risk being held liable for the fall that occurred. If you or someone you know has slipped and fell on someone else's property, consider reaching out to an experienced premises liability attorney to discuss your legal options.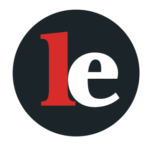 The Legal Examiner and our Affiliate Network strive to be the place you look to for news, context, and more, wherever your life intersects with the law.