Smoke detectors and fire alarms are critical safety devices in your home. Everyone should ensure that smoke detectors are properly installed, the batteries are fresh, and the alarms located properly to warn you and your family in the event of a fire.
Most people do not know that there are two kinds of smoke detectors. A photoelectric smoke detector uses an optical beam to search for smoke. This type of detector is very good at detecting a smoky fire with low heat. However, an ionization chamber smoke detector is quicker at sensing flames with little smoke. 90% of homes have an ionization chamber smoke detector. In addition, some homes use a heat detector, which detects an increase in temperature, but does not detect smoke.
While 90% of homes use an ionization smoke detector, according to a recent news report, these smoke detectors may not provide a sufficient warning.
Not only should you pay attention to the type of smoke detector installed in your home, you should also check to see if your smoke detector has been recalled. In late 2007, the United States Fire Administration issued recall notices on hundreds of thousands of smoke detectors and fire alarms. The defective products recalled included Digital Security Controls FSA and FSB Series Smoke Detectors, BRK Brand Hard-Wired Battery Back-Up Smoke Alarms Models 4120SB and 4120B and First Alert Onelink Battery-Powered Smoke and Combination Smoke/Carbon Monoxide (CO) Alarms.
According to the United States Fire Administration a defective smoke detector or fire alarm proves especially fatal when the fire occurs at night. During the night most people are disabled or sleeping and the fire may be hidden. Shortly after the fire begins to spread the smoke accumulates and can cause people and pets to pass out from smoke inhalation.
What makes a fire alarm defective? Oftentimes the fire alarm is made with defective materials that overheat and melt from the fire before they sound off. Sometimes the defective fire alarm is affected by the dense smoke and doesn't go off.
In July of 2009, Kidde recalled a dual sensor smoke alarm. The company found there was an electrostatic discharge damaging the unit which hindered its ability to warn home owners of a fire. In March of 2007, Digital Security Controls recalled a smoke detector that failed to reliably detect smoke.
Please be sure your home is equipped with working smoke detectors.
© Copyright 2013 Brett A. Emison
Follow @BrettEmison on Twitter.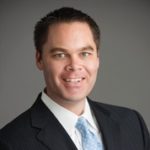 Brett Emison is currently a partner at Langdon & Emison, a firm dedicated to helping injured victims across the country from their primary office near Kansas City. Mainly focusing on catastrophic injury and death cases as well as complex mass tort and dangerous drug cases, Mr. Emison often deals with automotive defects, automobile crashes, railroad crossing accidents (train accidents), trucking accidents, dangerous and defective drugs, defective medical devices.