A newly released study examining data from the National Highway Traffic Administration (NHTA) has revealed that Tennessee is the worst among all 50 states for distracted driving fatalities. Researchers calculated the rate of distracted driving deaths per 10 billion vehicle miles and found that nationally, 1.49 fatalities occur per 10 billion vehicle miles. Tennessee had 7.20 fatalities per 10 billion vehicle miles, which is nearly five times the national average.
No other state comes even close to this number. Tennessee's rate is over double Delaware, which ranks as second worst with a rate of 3.28 fatalities per 10 billion miles. The study also found that the states that rank high for fatalities are the ones that have lax handheld cell phone laws, which includes Tennessee.
While cell phone use is not the only form of distracted driving, it is particularly dangerous because it encompasses all three of the main types of driving distractions.
Cognitive distractions: Distractions that cause drivers to lose focus (such as daydreaming) or stop paying attention to the road
Manual distractions: Distractions that cause drivers to move their hands off the steering wheel.
Visual distractions: Distractions that cause a driver to look away from the road.
Shannon Pitner of Tennessee's Pitner Driving School says that distracted driving is a problem that affects people of all ages: "I see it every day. Every day we're out in the street. Doesn't matter the age: teenagers, older people – they have phones in the hand and the phone is a constant problem now."
Tennessee lawmakers are fighting for increased regulation, with one proposed bill aiming to ban talking on a cell phone on every Tennessee road. If passed, the bill will be effective starting on Jan. 1, 2020. For now, however, it will be up to drivers themselves to avoid distracted driving. By doing so, the roads become safer for everyone who uses them.
If you or a loved one have experienced pain and suffering caused by a distracted driver, consider speaking with a knowledgeable lawyer at the law firm of Bailey and Greer – we are always available to help with more information or a free evaluation of your case. You can contact us via our website or call (901) 475-7434.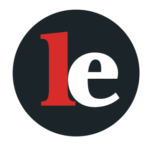 The Legal Examiner and our Affiliate Network strive to be the place you look to for news, context, and more, wherever your life intersects with the law.