Approximately 50 cyclists, 400 pedestrians, and 500 motorcyclists are killed every year in Texas. Many of those fatalities could have been prevented under the Safe Passing Bill. Anti-justice, pro-insurance, Texas Governor, Rick Perry, vetoed this bill that would have allowed cyclists and other vulnerable road users a little more space on most highways
Two years ago, a Texas couple was in a head-on collision when a truck swerved, over-corrected, and collided with their vehicle. They survived the collision, though they endured a long, grueling recovery. Tragically, almost unbelievably, the couple's family experienced an even worse set of circumstances on October 1, 2009. Gregory and Alexandra Bruehler were riding a tandem bicycle on Texas 16; a truck driven by Gilbert Sullaway lost control, veered off the road, over-corrected, and slammed into the couple from behind, dragging their bicycle 200 feet. Both were wearing bicycle helmets; they were not enough to protect them from death in this tragic accident. Alexandra was pronounced dead at the scene; Gregory was airlifted to the hospital where he later died. The couple is survived by their seven-year-old daughter, Kylie. Investigators said that Mr. Sullaway took his eyes off the road; the curve came much faster than anticipated. There was no evidence of alcohol or drug involvement.
Might passage of the Safe Passing law have saved the Bruehler's? Difficult to determine since we do not fully know the extent to which Sullaway's distracted driving played a role in the tragedy; existing law required him to be responsible, careful and attentive on that day. Cyclists and pedestrians will, at one time or another, be in the roadway. Sometimes, they will be in our path of travel. It is imperative that all drivers be aware of their presence in and about the traveled portion of our highways, roads and bridges. Cyclists and pedestrian are much more vulnerable than vehicles. Bicycle helmets offer little proctection against 55-70 MPH cars and trucks.
What is unknown is why Sullaway was distracted. He was traveling 70 mph in a 65 mph zone – a violation of the law, yet, he did not receive a traffic violation. He, admittedly, drove on the shoulder of the road – another violation of the law; again, he received no citation. No criminal charges have been filed; authorities opined that for Sullaway to be subject to arrest, he would have had to intentionally strike the Bruehler's or be under the influence. Under the current law, unless a driver is intoxicated or high, it is difficult to prove recklessness and negligence. Should the law be changed? Should drivers be fully responsible for their actions? And what of the Bruehler's little girl, Kylie? Who speaks for her? Who protects her rights? She receives a life sentence without parents.
Kylie's grandfathers filed a wrongful death lawsuit on November 9, 2009 on behalf of their granddaughter. In addition to Sullaway, the lawsuit was filed against his employer, Advanced Detection Security Services because Sullaway was on duty at the time the accident occurred. Gray Bruehler, Kylie's grandfather, said they filed the lawsuit to ensure that Kylie has enough financial support to "at least get her through college." The lawsuit seeks compensation for medical and funeral expenses, loss of companionship, mental anguish, and for the bicyclists "pre-death pain, suffering, and mental anguish."

Pedestrian or bicyclists injured in a collision with a motor vehicle are, almost always seriously or catastrophically injured. In litigation, an innocent pedestrian or bicyclist may recover damages for medical and funeral expenses, loss wages, loss of companionship, pain and suffering, loss of financial support, and mental anguish. A personal injury attorney who specializes in auto/truck bicycle accidents will guide you through the difficult legal process; if you do not have a lawyer, the Lawsuit Financial Attorney Referral Program will locate a specialist for you within 24 hours of your request.
Determining liability and obtaining case resolution are often long and complicated processes. The daily necessities of life continue; bills must be paid. You want to fight for your rights, but struggle to meet your daily financial obligations. Should you settle your case as quickly as possible for whatever you can get? That strategy guarantees that you will settle the case for less than its true value. Do yourself a favor: Discuss lawsuit funding with your attorney. Ask him whether a strategic lawsuit cash advance might enhance the value of your case. Lawsuit Funding services may be preferred to an early and cheap resolution of your valuable case.
Losing a parent is devastating to a young child. Losing children is equally devastating; it is not the natural order of things, and we extend our heartfelt sympathies to Kylie and the entire Bruehler family. Wrongful death lawsuits are very contentious and often take years to resolve. Lawsuit Financial helps families through such difficult times; we are very sensitive to your needs. We offer free consultations to evaluate your case and financial needs.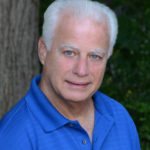 Experienced attorney, lawsuit funding expert, certified civil mediator, and award-winning author of the Zachary Blake Legal Thriller Series. The series features super-trial lawyer Zachary Blake handling "ripped from the headlines" legal and political issues of the day. The series currently consists of Betrayal of Faith, Betrayal of Justice, Betrayal in Blue, Betrayal in Black, and Betrayal High, with a sixth Zachary Blake novel due out later this year. To learn more about these topical social justice legal thrillers. please visit markmbello.com. Mark is a member of the State Bar of Michigan, a sustaining member of the Michigan Association for Justice, and a member of the American Association for Justice.