Tornadoes are a part of life for those of us who live in Oklahoma. Severe thunderstorms—and their potential to turn into deadly tornadoes—are a part of spring and summer. Just in the last several days, seven tornadoes tore through parts of Oklahoma, claiming the lives of at least 10 people. And the numbers of missing and dead in Joplin, Missouri, as well as the southeastern part of the country, have reached staggering levels. Photographs from tornado-stricken towns and cities from this spring are visual proof of a tornado's destructive nature. They are also a good reminder that severe weather is not something to be taken lightly: tornado preparedness is a must.
Following are some tips on what you can do to be prepared for a tornado and how to react if the unthinkable happens in your own community.
Tornado Preparation
Have a tornado plan in your household. Pick a safe room in your home where household members and pets will gather. This room should be in a basement, cellar or interior room on the lowest floor with no windows. Consider having this room reinforced.
Practice what to do in the event of a tornado by having tornado drills with your family. Everyone needs to know what to do.
Prepare your yard for strong winds by keeping your trees trimmed of diseased and damaged limbs. Move or secure lawn furniture, trash cans, hanging plants, and anything else that could be tossed around by the wind.
Be alert to tornado danger signs such as: dark, greenish colored clouds; wall clouds; clouds of debris; large hail; funnel clouds; and roaring noise.
When the weather turns stormy, tune into local news or a weather radio to stay informed about severe weather watches and warnings.
When a Tornado Hits
Move to an underground shelter, basement or safe room.
If no underground shelter is available, move to a small, windowless interior room or hallway on the lowest level of a sturdy building.
Mobile homes are not safe in tornadoes. Do not seek shelter in the hallway or bathroom of a mobile home. If you have access to a sturdy building or vehicle, abandon your mobile home. Go to the nearest sturdy shelter immediately; use your seatbelt if driving.
If you are caught outdoors, immediately get to an underground shelter or a sturdy building. If you cannot get to an adequate shelter fast enough, get in a vehicle, buckle your seatbelt and try to drive to a shelter.
If you are driving when the storm strikes, do one of two things: (1) Stay in the car, with your seatbelt on. Keep your head below the windows and cover with your hands and a blanket if possible; OR (2) If you can safely get to a noticeably lower level than the roadway, exit your car, and lie in that area, covering your head with your hands.
This season, make sure that you and your loved ones are prepared for severe weather. It can be unpredictable, and when it strikes, we know how destructive it can be. Taking a few precautions ahead of time and appreciating the force of nature is the best way to protect against tragedy.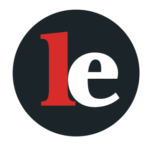 The Legal Examiner and our Affiliate Network strive to be the place you look to for news, context, and more, wherever your life intersects with the law.